There's a new Aaliyah wax figure at Madame Tussauds and it's EVERYTHING! #InMyFeed pic.twitter.com/65t19pGqO9

— ESSENCE (@Essence) August 22, 2019


madame tussaud's recently added another icon to its collection none other than the late aaliyah. aaliyah's figure is based on her look in her "try again" music video for the romeo must die soundtrack.


fans started a haughton family approved petition to have aaliyah commemorated by the hit or miss venerable house of wax.


aaliyah's brother, rashad haughton, was on hand to present aaliyah's wax figure to the world:


Watch Aaliyah's brother Rashad speech during Aaliyah's wax figure reveal at Madame Tussaud's Vegas!

Catch our saved Instagram Live on our IG: https://t.co/EDdmP8aXKy before 6pm PST & it disappears forever! IG: AaliyahApp ! #Aaliyah @TussaudsVegas @AaliyahHaughton @RAD_6 pic.twitter.com/CfrQQuvqCr

— AaliyahApp (@AaliyahApp) August 22, 2019


watch the video for "try again" below:


sources 1 | 2

what a blessed day! we're getting new missy, aaliyah's memory was done justice and for once, madame tussaud's doesn't need to...try again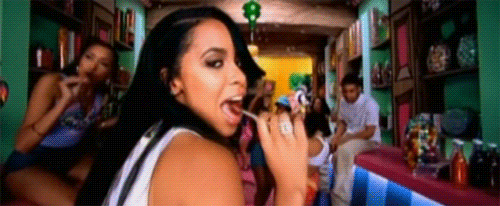 feel free to turn this into an aaliyah post.