Paula previewed her new Vegas residency show Forever Your Girl over four dates last week. Although the show is expected to change for the forthcoming fall/winter dates, Paula still served her usual mix of expert choreography, stunts and screen interaction. The shows resume on October 22nd.


https://instagram.com/p/B1Qnb2bHgTa
#ForeverYourGirl Setlist
This the temporary setlist.

Paula Abdul is covering for Donny and Marie's August/October dates because they requested time off.

Her REAL residency begins in October/November. The setlist will change overtime. pic.twitter.com/uWBuGiDVkQ

— Paula Abdul Forever (@paulaabdul4ever) August 14, 2019


As per Vegas tradition, Paula brings a fan onstage for Cold Hearted.


https://instagram.com/p/B1S4anFAMc8


Show ending with Forever Your Girl.


https://instagram.com/p/B1Ns0e7lG2q
"The Promise of a New Day"

That is a wrap for the first leg of Paula Abdul's #ForeverYourGirl residency! The new show begins in October!

📹: Calvin pic.twitter.com/CXzk7bzSRJ

— Paula Abdul Forever (@paulaabdul4ever) August 18, 2019
Show trailer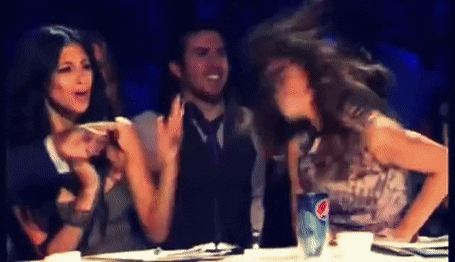 Source 1: https://www.instagram.com/p/B1Qnb2bHgTa/
Source 2: https://www.instagram.com/p/B1S4anFAMc8/
Source 3: https://www.instagram.com/p/B1Ns0e7lG2q/
Source 4: https://twitter.com/paulaabdul4ever/status/1161566263098974208?s=20
Source 5: https://twitter.com/paulaabdul4ever/status/1163071237217816578?s=20