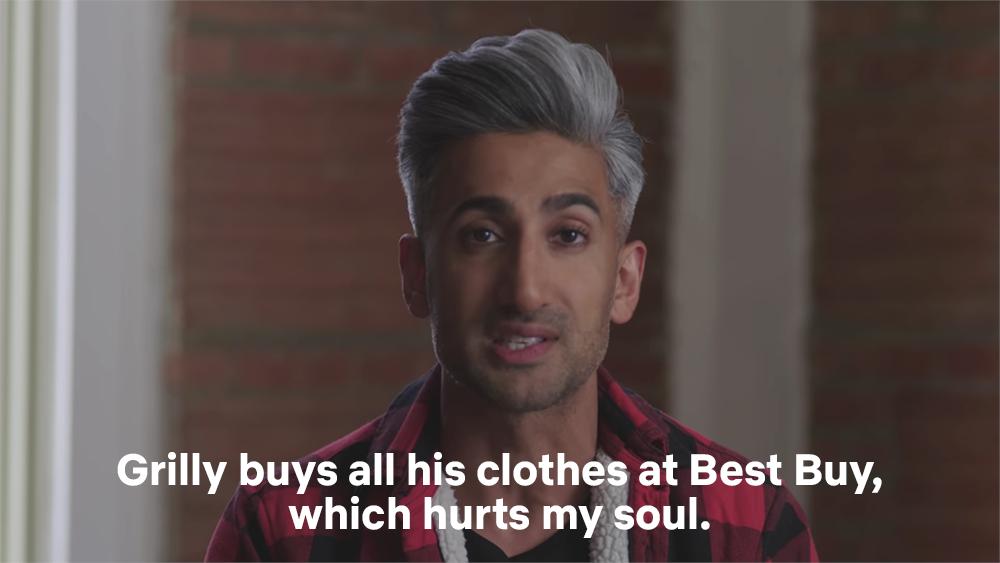 Back in February 2018, comedian and writer Keaton Patti (@KeatonPatti) claimed to have "forced a bot to watch 1,000 hours of The Jerry Springer Show" before asking it to write an episode of its own. He would go on to claim to have made bots do the same with such film franchises as Pirates of the Caribbean and Saw, receiving more likes and retweets with each post and inspiring numerous parodies before a research scientist debunked Patti's claim that the authors of his scripts weren't human.

While the scripts proved to be "almost certainly 100% human-written," they're still undeniably funny, as is Patti's latest: the first page of a "bot-written" episode of Netflix's Queer Eye, which has received over 29,000 retweets and 93,000 likes since being shared yesterday morning.


I forced a bot to watch over 1,000 hours of Queer Eye and then asked it to write an episode of Queer Eye of its own. Here is the first page. pic.twitter.com/KMidENzJS8

— Keaton Patti (@KeatonPatti) July 29, 2019

QUEER EYE

EXT. ATLANTA, GORGEOUS

The Fabbed Five sit in a truck that has good self-esteem. TAN, CEO of shirts, sees who they will make cry tears today.

TAN
We go to Grilly's home to help. He is 44-years-mold. He works at a cargo pants. He's dating Arby's.

BOBBY, builder of every structure on Earth, thinks of lumber.

BOBBY
Nothing five hammers can not fix.

The truck spits them all out at Grilly's home. Grilly's home is a giant bottle of Mountain Dew drink. GRILLY sits in a swimming hole of unbrushed teeth, happily unhappy.

TAN
Teeth king, are you a Grilly?

GRILLY
Yes, sorry for the mess that is I.

JONATHAN, bride of grooming, fires his shampoo ray at Grilly.

JONATHAN
Sorry not, doll. I want you soaping daily. That is a skincare poutine.

GRILLY
Lather my exterior? A viable idea.

Groceries professor, ANTONI, sees no guacamole. He's worried.

ANTONI
What do you place in your stomach?

Grilly points at a suitcase. Antoni opens it. Apathetic maple syrup pours out. Antoni screams until Bobby builds a dam.

ANTONI (CONT'D)
I will show you how to bake a lime.

GRILLY
Thank you, Anchovy.

Grilly gets out of the teeth hole. KARAMO, culture daddy, takes off one of his many jackets and gives to Grilly.

KARAMO
Open your heart's mancave, caveman.

Bobby has built Grilly five new mansions from reclaimed sand.

Source 1, 2

Just something light for your Tuesday night!