https://instagram.com/p/B0ZMHk9h4K5


Lana is (finally) a busy girl again. She announced on her Insta that she has finished shooting a double music video for two songs off her new album Norman Fucking Rockwell which is set to be released next month.

But that's not all, LDR was also the closing act at the Latitude Festival in the UK while she used her stay in the country to do a promotional interview and performance with BBC Radio which will be released in the future.



Stopping by BBC Radio studios:


https://instagram.com/p/B0Z6WibgXZD
Lana Del Rey is being interviewed today at BBC Radio 1. pic.twitter.com/tpOckR73Ar

— Lana Del Rey Info (@LDReyInfo) July 23, 2019


And finally festival Lana featuring a guest appearance by none other than country music legend Shania Twain.


https://instagram.com/p/B0Oi34XpcO7
.@LanaDelRey put on such a fantastic show at @paleofestival last night 😍 pic.twitter.com/3Bqy6gxpbk

— Shania Twain (@ShaniaTwain) July 25, 2019
Are you ready for your 2019 dose of summertime sadness?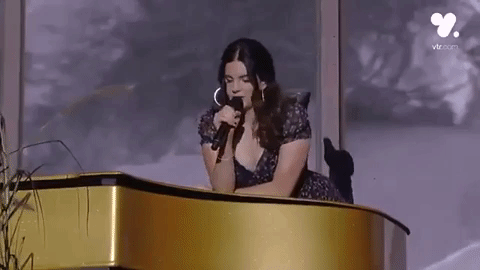 Source 1: https://www.instagram.com/p/B0ZMHk9h4K5/
Source 2: https://www.instagram.com/p/B0Z6WibgXZD/
Source 3: https://twitter.com/LDReyInfo/status/1153706021971476480?s=20
Source 4: https://www.instagram.com/p/B0Oi34XpcO7/
Source 5: https://twitter.com/ShaniaTwain/status/1154320141146034176?s=20