Former Supermodel Tyra Banks talks to WSJ's Lee Hawkins about "Modelland" -- a multi-level entertainment, retail and dining complex she's opening in Santa Monica this year -- her recent Sports Illustrated cover, and how she broke into the TV business.


REINVENTION
Tyra discusses what she likes to invest in, the mistakes she's made, the money she's lost, and the things that she's learned. She also talks about the class she co-teaches on Personal Branding at Stanford University. Starts at 0:19

· Fierce Capital is her "little baby fund".
"I'm very attracted to businesses that are female-founded or female-lead. However, that's not the only thing that I've invested in; I've invested in companies that are run by men, founders that are men. But I've learned over time that it's not about investing in the business, it's investing in the individual."

· Modelland is a location-based attraction where you can be a model for a day. 'Model', in this context, does not refer to professional fashion modeling - rather, it's defined as "the fantasy versions of themselves".
"Modelland is my baby that hasn't been born yet, but she is due at the end of this year."
→ Modelland partners include Walt Disney Imagineering, Cirque du Soleil, Sleep No More (immersive theater), and "a really wonderful investor."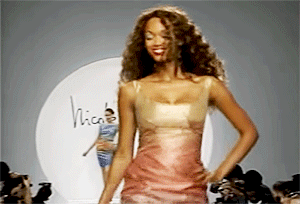 GROWTH
How Tyra learned about business behind-the-scenes during her modeling career and how she hustled her way through the industry as a black woman. Starts at 4:18.

· Her modeling career really kicked off and she studied all of the major brands and their own styles. When Tyra got to Paris, she brought with her a kit "full of stuff" so she could transform herself to every designer's look and style. She credits her mother for her business-oriented mind and perspectives.
"A lot of people are like, 'oh, with modeling, it's the right look at the right time,' and I think that's, maybe, 25% of it. For me, I think my success was strategy. [...] Sure, my look, of course, for the moment, was something that they were ready for, but it was that preparation and the strategy and that literal tool kit on my back that booked 25 fashion shows and broke history. A model had never done that."
** OP note: I know she gets made fun of all the time in this community for always bringing up Paris, but tbh I'm glad she will never stop talking about it because her hustle was truly legendary.

· Was with Victoria's Secret for a decade (22 - 32). Despite having tons of contracts waiting for her, Tyra retired as a model because she knew they would have "kicked [her] the hell out". She mentions that the fashion industry is changing and is doing so rapidly because social media is so powerful in its celebration of diversity. She says that if the fashion industry doesn't mirror that, then it - and its power - will "become extinct" and it knows this.
"When I hit 32, I felt the need, almost - in business terms - to pivot. And to leave an industry that has a shelf life before it left me. You know, to say, 'I am not going to be discarded by this industry that values youth - I'm gonna leave at the top.'"




EVOLUTION
Tyra branching out into the world of television is discussed. Starts at 11:00.

· One of the Tyra Show's most famous episodes had Naomi Campbell as the guest, where Tyra confronted her about her bullying. The episode was so intimidating for Tyra that she had no studio audience present for it.
"It wasn't a rivalry. I'm very sensitive to that word because a rivalry is with two equals, to me. Whereas one [in this situation] was very dominant; she was a supermodel and I was just some new girl. [...] I didn't understand that, as a young girl. Like, 'why is she doing this? This is so evil, this is so awful.' The adult me understands that she was reacting to an industry that was all about a token. When... Kate Moss came on the scene, they weren't telling Christy Turlington, 'you better look out! Kate Moss has got some high cheekbones like you do, Christy!' When Shalom Harlow came on the scene, they weren't, 'Linda Evangelista - look out! Another brunette is on the loose!' But when I came on the scene? 'Naomi - look out! There's a black girl that's going to take your spot.'"




· Tyra acknowledges that she gets a lot of credit for America's Next Top Model because her face is on the show, but she says, "there would be no Top Model without Ken [Mok]."
"What people don't know is, Ken pretty much created the format for competition reality television. So many shows follow that. Top Model was the first. I didn't create that format; Ken Mok took my idea and said, 'okay, this is how we're gonna break it down every single week.' And, unfortunately, you can't copyright, you can't trademark, you can't register a format. So, there's no 'Participation from Ken Mok' on the thing that he has really changed reality television with."




GENESIS
Her mother staying in an unhappy marriage due to a lack of financial freedom is what drives Tyra to have financial independence. Starts at 15:02.

"I'm not into money. I'm into legacy. I'm into owning something. I wanna pass something down to my family - particular being an African American woman - and being able to pass that down to generations? That's power. And not just money, but a platform and a symbol to my community to say, 'it's not just about the paycheck - it's about signing other people's paychecks.'"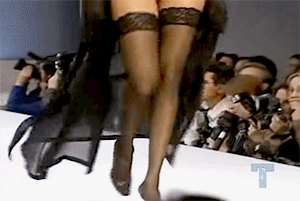 SOURCE
Such a good interview. I seriously miss her. She is so outrageous in a way that is exclusively Tyra Banks lmao ontd needs ha