"I think that everybody goes through, I guess, something like this, but... I didn't really understand it, and I have no other option but to laugh at it at this point, 'cause everyone asks, why do you still stay? And I'm like... I guess I don't love myself first."


SOURCE

Prompted by Taylor's 'like' confirming the fact that Justin cheated on Selena, here is a post that provides a timeline that delves into every time Justin Bieber cheated on Selena Gomez. That we know about. OP believes that Selena being cheated on, going back to this dirtbag, and constantly 'losing' to beautiful models had a lot to do with her holding the throne as the most followed person on Instagram for several years in a row. It made her a #relateablequeen. That's just a theory, though.



ITP


- Justin Bieber being a complete fucking douchebag.
- Selena Gomez never loving herself.
- Taylor Swift's growing disdain for the Beibs.
- Models (supermodels, Playboy models, IG models) not loving themselves.
- Orlando Bloom in this mess LMAO.
- The Jenner sisters sharing sloppy seconds.

Inspired by this thread on Twitter!:

every single time that Justin Bieber cheated on Selena Gomez, a thread;

— robertinho (@zeathdestaques) July 5, 2019
SOURCE
A spoiler tag will be utilized to avoid a cluttered post while commenting.
· · ·
[
Spoiler (click to open)
]
2010 - The Start Of This Shit

Summary: Selena Gomez denies dating Justin, describes him as being like her 'little brother'.
SOURCE

2011 - Going Public

Summary: Making their first appearance as a couple at the 2011 Vanity Fair Oscar Party.
SOURCE

2011 - Taylor Swift & Justin Beiber

Taylor Swift, who was allegedly 'enthusiastic' about their relationship (OP never followed Taylor during those times, so I'll take zeathdestaques[@twitter]'s word for it) brought Justin out as a special guest during one of her concerts.
SOURCE

2011 - Barbara Palvin Dislikes Selena Gomez

Transcript [3:33]: "I don't like Selena Gomez, by the way."
Babs did a Ustream video where she admitted to not liking Selena Gomez. Her and Bieber began seeing eachother a year later.
SOURCE

2012 - Break-up, The First of Hundreds

Summary: Selena dumped his ass, people went wild with speculation.
SOURCE



· · ·
A lot of on-again-off-again rumours swirled around between the break-up and VS show.
For the most part, though - officially - they were considered on-again.
· · ·



2012 - The Victoria's Secret Fashion Show


Backstage, that is. The cheating rumours that were already brewing quickly overflowed the damn pot after Justin's appearance at the 2012 VS show. Rumour has it: he had an affair with Barbara Palvin (confirmed, apparently) and Miranda Kerr (still don't know). Selena then posted a photo of herself at a gun range with the caption, "released some stress today", shortly after they broke up again. This added fuel to the cheating rumours.

Justin and Barbara Palvin were seen together the next day.
SOURCE

2012 - "......."


Selena reposted this photo of Justin and Barbara (she's in the background) paired with an ellipsis caption. Barbara denied being sexually romantically linked to JB and told Celebuzz, "You know how the drama started — Selena re-tweeted the picture. I'm okay to talk about it because I know there's nothing. It's ridiculous how this got to the news."
SOURCE

2013 - Your Boyfriend Is a Douchebag

Selena Gomez and friends made a video of them dancing to 'Everybody Knows' by Dustin Tavella, with the following lyrics:
Your boyfriend still a douchebag
And everybody knows
Your boyfriend is a douchebag
Your momma told you so
SOURCE

Chae Lynne confirmed in a now-deleted tweet that the video was dedicated to 'someone'. Who? Chae Lynn (Charity Lynne Baroni) was the dancer in the video with the pink hair.

https://instagram.com/p/WseCs0yD9Q

SOURCE

2013 - March Disses

While promoting Spring Breakers, a TV host asks Selena about the qualities she values in a boyfriend.
Transcript [8:30]: "Honesty, only has eyes for you," [audience reacts] "...and somebody who can make you feel proud of who you are."
SOURCE


Transcript [5:29]:
DL: Do you date? Are you dating boys now?
SG: No, not yet.
DL: Now, I remember last time you were here, you were with Justin Bieber - and that's not going on now?
SG: No, I'm single.
DL: Yeah, you're fine.
SG: I'm so good.
DL: Good. Yeah, I think you're fine. Now, the last time he was on... he and I got into a conversation and he said something and I said something [...] and I made him cry.
SG: Well, then that makes two of us.
SOURCE

2013 - Barely One Month Later...


She went to see him even though he was allegedly fooling around with other women lmao rip.

2013 - The 2013 Billboard Music Awards



Taylor Swift's gut reaction to the sight of Selena Gomez and Justin Bieber, which took place backstage at the 2013 Billboard Music Awards, was caught on camera.
SOURCE


Transcript [0:54]:
INTERVIEWER: What are your thoughts on Justin winning the Milestone Awards so young?
TS: Can we have another question?
SOURCE

2014 - Ordinary People

Justin Bieber and Selena Gomez made a video of them dancing. This came after his relations with model Chantel Jeffries - which was happening DURING the handful of 'Jelena' photos he was posting on Instagram.
SOURCE

2014 - Most Elegant Princess In The World

https://instagram.com/p/lFfAQGgvja

Selena attended the 2014 Vanity Fair Oscar Party alone and Justin Bieber posted this photo with the caption, 'Most elegant princess in the world.'
SOURCE

2014 - Jenners

https://instagram.com/p/BzJY1h_hN9f
https://instagram.com/p/mpCCE4CUmU
https://instagram.com/p/mymZQZkfBs

Selena grew close to Kendall and Kylie Jenner (or as 'close' to girls who hate other girls as a girl can get) and they even attended Coachella together.
SOURCE | SOURCE | SOURCE

2014 - Coachella

Selena and Justin hung out. Eyewitnesses say they were all over eachother and Selena sat on his lap at one point. After Coachella, Selena unfollowed Kendall and Kylie and deleted all photos with them, which made people go nutso because they were living for their highly publicized 'friendship'. Selena allegedly found scandalous photos of Kylie on Justin's phone.
SOURCE

After people noticed Sel's deleting/unfollowing spree, Justin was seen hanging out with the Jenner sisters after just one day.

2014 - Orlando Bloom

https://instagram.com/p/mBWTKRujAa

Selena became linked to Orlando Bloom and people thought there was some revenge screwing happening. This refers back to the rumours that Miranda Kerr and Justin Bieber got it on around the time of the VS show from two years prior. Miranda and Orlando split in 2013.



Pic: Selena and Orlando outside LA Forum


Justin and Orlando Bloom fight - one of the biggest question marks of our time. Orlando threw a punch at Bieber, but missed.
SOURCE

Justin then posted a photo of Miranda Kerr on his IG, which brings us back to rumours that they hooked up.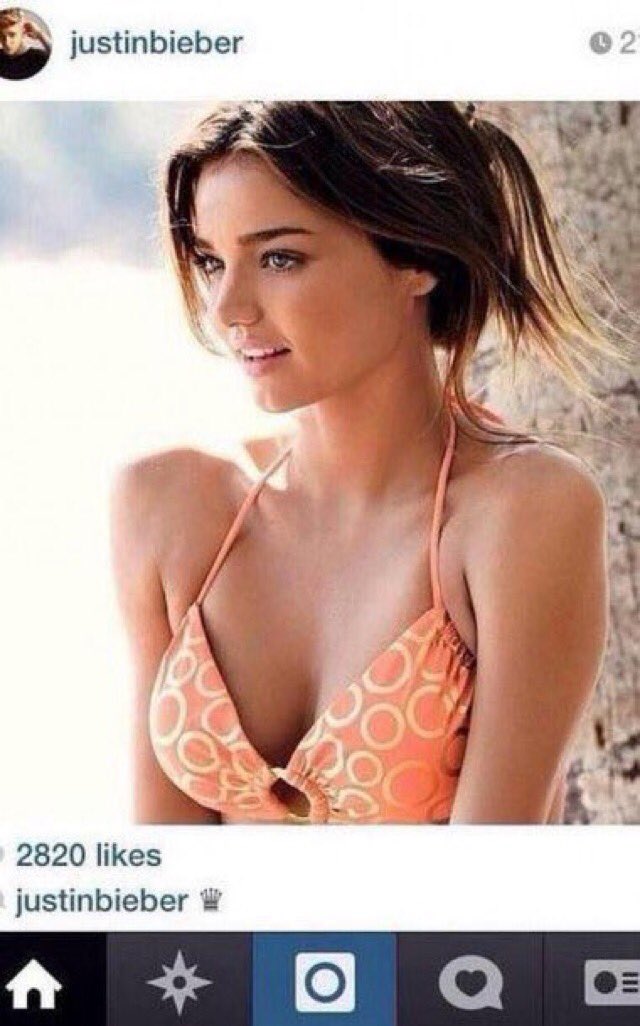 Fucking bizarre.

Meanwhile, in the middle of this mess, JB was hooking up with Yovanna Ventura and Alyssa Arce, which pissed off Chantel Jeffries. He also posted sexy photos of Ashley Moore on his IG lol mess.

And then, in 2014, he posted more photos of Selena Gomez. They were considered officially together again, despite them having gone back to eachother (10 times probably) before this.

2014 - True Love

Justin, now lies in Ibiza with a model named Alyssa Arce .. :'(#BestFandom2014 Beliebers
#MTVHottest Justin Bieber pic.twitter.com/iuUKFieQmJ

— jd (@jbbrn) August 1, 2014


Things were going so well, y'all! They were vacationing, pictured together more often - just like old times. They were set to go to Paris fashion week together! Kawaii. But then photos of Justin and playmate Alyssa Arce kissing in 2013 leaked nnnn.
SOURCE

2014 - Airport Tantrum

During their travels, Justin and Selena had a fight at the airport. It's rumoured to be about Kendall Jenner though lol because she was seen with Justin in Paris a few days later. Him and Selena boarded the plane to Paris separately. He went to Paris Fashion Week with Kendall Jenner, Kris Jenner, Kim Kardashian, and Gigi Hadid. Selena was there too, but was pictured with Miranda Kerr lmfao
SOURCE


Sometimes we think we aren't good enough. But then I realize when I think I'm alone I have God.

— Selena Gomez (@selenagomez) October 2, 2014


SOURCE

2014 - Future Wife


Justin began dating Hailey Baldwin around this time. No one knew about it before Hailey posted a "TB" photo of them that was taken in 2014. When in 2014 is not known, though.
SOURCE

2014 - Justin's Mom

I know you love him. I know you need love. But... #DontBeAHomeWrecker

— Pattie Mallette (@pattiemallette) October 4, 2014


This comes immediately after Justin and Selena's breakup. Selena's friends also tweeted a bunch of vague-yet-obvious tweets about Justin losing the best thing that's ever happened to him.
SOURCE

2014 - The Heart Wants What It Wants

Selena Gomez confirms what we already knew: her single The Heart Wants What It Wants is about her relationship with Justin Bieber. The audio of Selena crying that played before the song in the music video was recorded a year before the video's release.
Transcript [1:44]: I think the biggest problem I had this year... is identity. I was trying to figure out what I'm doing and it was the first time I was constantly being kicked down for doing that.
SOURCE


Selena's super dramatic performance of THWWIW at the 2014 American Music Awards. She says 'thank you, Jesus' without the mic near her mouth at 3:20, and Taylor Swift pushed out a few tears for the performance, as well.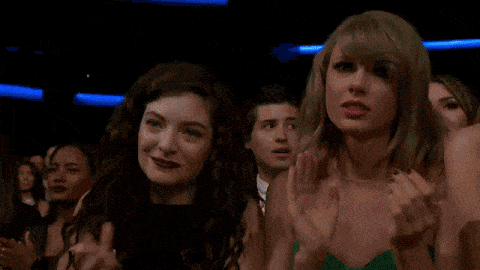 SOURCE

This is pretty much it. They'd get together every once in a while, but he was always hooking up with different girls; Cailin Russon, Sofia Richie, and especially Hailey Baldwin.

BONUS: WTF

Selena Gomez and Orlando Bloom were all over eachother at a club after her breakup with JB. They reportedly left in the same vehicle.
SOURCE


thank u, next

Taylor Swift confirms that Justin Bieber cheated on Selena. pic.twitter.com/9FlqcB1Adu

— Selena Charts Brasil (@selenachartsbr) June 30, 2019
SOURCE
are you part of a mess that outsiders can look at and say, "team no one"?