Millennials! The avocado latte drinking hipsters who don't know how to buy a house, are also KILLING COMEDY! And by that, I mean, changing it.

Youtube, Vine and the resurgence of the collaborative comedy form improv (once considered the corniest of all comedy - the outro of this classic Key & Peele skit will give you the gist of it) has uprooted the notion of the comedian as a nihilist prophet of the Bill Hicks school. Around a decade ago millennial comedians started taking advantage of the internet, as well as making connections and friendships through the improv scene, to spread their work and build careers. Especially in America the scene is thriving, helped by the Upright Citizens Brigade churning out talent and clubs in New York and LA providing spaces. Today standup is as often as not just one part of the millennial comedian's repertoire, which also may include improv, podcasts, script writing, stuff for youtube or instagram, acting or voiceovers. This has resulted in a comedy that's simultaneously both more well-rounded and more niche, more diverse, and more available than probably ever before. In this post I am going to list some of the awesome talents who have come out of the scene. We are living in a golden age of American comedy and these performers are just the tip of the iceberg.

Abbi Jacobson and Ilana Glazer (ages: 35 and 32)__

Abbi and Ilana met doing improv at the Upright Citizens Brigade, and eventually started a web series loosely based on their lives in NY - entitled Broad City. The success of the web series led to a Comedy Central pilot and eventually four seasons of a beloved show, produced by Amy Poehler. Broad City's final episode aired in 2019, but the girls are sure to stay busy and booked. Abbi has written books, done a podcast (A piece of work, all about modern art) and starred in Matt Groening's new series Disenchanted, and Ilana has spent the summer touring her standup show The Planet Is Burning (soon available on Amazon Prime).
Defining work: Broad City on TV for sure. At its best it offered one of the most authentic and hilarious takes on female experience and female friendship ever, and managed to make fun of a generation in a way that was both fond and genuine - like when a security guard refuses to accept their counterfeit Lil Wayne tickets and asks, "How old are you anyway? Because the clothes and the faces tell different stories." Ouchhhhah


Nicole Byer (age: 32)____________________________________

Another UCB alum, Nicole has utilised the internet from the start. She has done several webseries and podcasts, toured her standup extensively (you can see her half hour special as part of the US season of Netflix' Comedians of the world) and popped up in a variety of smaller parts in comedy shows, but had her real breakthrough hosting the cooking show Nailed It! on Netflix. On Nailed It! Nicole is loud, egregious, funny and naughty, and absolutely forever cracking her co-host Jacques Torres up, but digging a little deeper reveals a comedian as hard working as she is filthy.
Defining work: While Nailed It! is hilarious and adorable, her podcast Why Won't You Date Me? is one of the realest and rawest looks at relationships and dating or lack thereof in this day and age. Nicole has, as she likes to yell at guests, NEVER HAD A BOYFRIEND, and goes through the whys and wherefores with both fellow singles and people in relationships (and in one memorable, awkward episode - a female ex). It could get real depressing if it wasn't so freaking funny and frequently relatable. A good place to start is the episode with fellow over-sharer and self-analyser Jameela Jamil, which you can listen to HERE.





Zach Woods (age: 34)

____________________________________________

Gentle giant (6'4" according to CelebrityFacts.com) Woods started doing improv at 16, taking the train from Pennsylvania to live a secret comedy life in New York at night while being a high schooler at day. His acting CV is pretty impressive, including collaborations with Armando Iannucci, Christopher Guest and Mike Judge, and an upcoming role in the new science fiction sitcom Avenue 5. While some old web content survives (he played a character called The Most Awkward Man In The World in a pretty mediocre series of sketches) live performance and character acting are his mainstays and unlike his peers he avoids social media, being scared off by a particularly cruel comment on ONTD lmao
Defining work: Those who've had the privilege to see it say it's live he really shines. So if you're cursed to live on the other side of the planet like OP at least there's some stuff on youtube, like this wonderful performance with the also very funny Neil Casey.




Demi Adejuyigbe (age: 26)

_____________________

A textbook creative kid and Extremely Online Guy who got a huge twitter following from actual talent and not tweetdecking/joke stealing (ooh we could mention some names here! But we won't!), Demi has managed to parlay his online popularity into actual paying writing gigs for The Good Place (yay!) and James Corden (boo!). He also performs with UCB and does the podcasts Punch Up The Jam (a musically oriented comedy podcast) and Everything's Great (a positivity-oriented comedy podcast).
Defining work: You will know Demi from his hit "September" but man, I think his fake theme songs are just amazing. Painstakingly recreating musical styles while dissecting Oscar winning films and filming it in as a faux-real way as humanly possible (in the clip below he made the parody song, then dubbed it over real credits, then played the video on his TV, then FILMED THAT ON HIS PHONE), it's surely the most intense combination of stylistic pedantry and comedy since Garth Marenghi's Darkplace.




Aparna Nancherla (age: 36)

_______________________________

Aparna also studied at UCB and has an improv background, and her career has included writing for people like Seth Meyers and Amy Schumer, and acting in Bojack Horseman and Corporate on Comedy Central. Her work deals a lot with mental health and her depression, and she's done a whole comedy self help podcast called The Blue Woman Group and a webseries called Womanhood for Refinery29. However, her standup is probably the best expression of her comedy, and she has a special you can watch on Netflix (an episode of the second series of The Standups). Her style is incredibly dry but with a really likeable note of hopefulness almost inspite of herself.
Defining work: In 2016 she released her first comedy album Just Putting It Out There, which is great and you can stream it on Spotify HERE - if you don't want to check out the whole thing, try the tracks How Did We Get Here? and Almost Dating.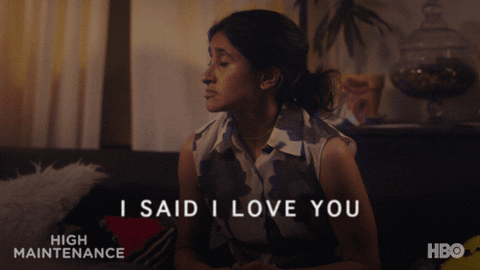 Thomas Middleditch (age: 37)

________________________

A Canadian who got his improv start in the unglamorous surroundings of British Columbia, Middleditch has been putting out a bewildering variety of weird content for years. His output includes plenty of more or less funny web series, a sci fi movie scripted by AI, annoying ads and high budget stuff like the new Godzilla movie. He's also big into snapchat filters. He and friend Ben Schwartz have been touring theatres with their improv, with an eye to uplifting it to something more mainstream and high end than just something for small comedy clubs - even selling out Carnegie Hall in the process (buouyed by both of their respective TV fame, probably, but still).
Defining work: Middleditch plays the twitchy, petty and brilliant Richard in the HBO sitcom Silicon Valley and I'm just going to go ahead and it's honestly one of my favourite comedy performances on TV currently, effortlessly encompassing broad slapstick and subtle character work. In the below clip he basically does nothing except seethe inwardly for the first full minute and it's great.





Garfunkel and Oates (ages: 39 and 40)

________

Elder millennials but still, Garfunkel & Oates are probably the first comedians I really got into on the sole strength of their youtube work. Actor friends Riki Lindhome and Kate Miucci met through UCB, and depressed by their lack of Hollywood success they started putting their lo-fi musical comedy online, slowly building a following. While a short-lived sitcom sadly failed to capture their ramshackle charm and easy chemistry, their 2016 show Trying to be special (originally recorded for Vimeo but available on Netflix) is very funny and laced with their trademark thoughtfulness - as well as being a live recording, it's intercut with personal video of Riki's journey to become a single parent.
Defining work: Their special really is a total victory lap for their brand of comedy, but there's something super charming about their shitty old super early videos - grainy, intimate and sweet. A personal fav is this catchy ditty.




Chris Fleming (age: 32)

___________________________________________

Chris is one of those effortlessly, authentically weird dudes you can't really imagine doing any other job than comedian. Once a comedy-obsessed teenager who loved things like Strangers with Candy and The Mighty Boosh, he started the webseries GAYLE in 2012. He played the titular hyper-ambitious and rage-filled suburban mom and cast friends and family in other parts (his actual mom puts in a pretty good performance as Gayle's greatest rival). He's also toured extensively doing standup, and might just break into the mainstream with upcoming work for Comedy Central and Netflix.
Defining work: GAYLE represents a learning curve, but after 40 episodes Chris has clearly become a master of the form and his later video work is just riotous and relentless. This damn video has me in tears from start to finish every time:


Sources: 1, 2, 3, 4, 5, 6, 7, all my knowledge

Are you a comedy fan? Do you support OP's tenuous thesis about millennial comedy representing a watershed moment? What's making you laugh atm?