Sometimes it's weird to see celebs mingle together in the middle of Hollyweird, or maybe even work together as recent as the Lana x Miley x Ariana collab for Charlie's Angels or [insert Western artist] with [insert kpop act]. But it's just nice to know that some friendships in the industry that seem fake are actually #solegit.

📸

Here's 18 **indefinite** group (3+ people) photos that either serve money, power, or glory. [Spoiler (click to open)]**and not necessarily mean likable energy**


Pictured: The Spice Girls and Backstreet Boys





Pictured: The Spice Girls with NSYNC.





Pictured: Former grunge band member Victoria Beckham, Britpop icon Lana Del Rey, and sadcore songstress Courtney Love





Pictured: Marina aka Marina Diamondis fka Marina and the Diamonds, FKA Twigs aka Tahliah Debrett Barnett, Florence Welsch of Florence + The Machine, and Lana Del Rey aka Elizabeth Woolridge Grant fka Lizzy Grant fka May Jailer.





Pictured: 90's bubblegum pop girl next door icons PJ Harvey, Bjork, and Tori Amos.





Pictured: Amanda Bynes, Mary-Kate & Ashley, Mandy Moore, Hilary Duff, Alexis Bledel, Evan Rachel Wood, Raven-Symoné, and Lindsay Lohan.





Pictured: The theme was CAMP - featuring Diana Ross, Elton John, Cher.





Pictured: 80s, 90s, and 2000s icons Janet Jackson, Lil Kim, Janelle Monae.





Pictured: VH1 Divas performers Gloria Estefan, Mariah Carey, Aretha Franklin, Carole King, Shania Twain, and Celine Dion





Pictured: Ciara, Mariah Carey, Beyonce, Mary J Blige, Rihanna, Carrie Underwood (and apologies to the rest who did Stand Up to Cancer 2008 for the cropped photo, this is the 'only' picture I could find).





Pictured: The leader of the free world (in all white), Michelle Obama's spouse Barack Obama, two former government employees, and Bill Clinton (of Monica Lewinsky scandal fame).





Pictured: Tony Bennett, Jazz/Rock/Soul/R&B/Pop trailblazer of the last century Lady Gaga, Stevie Wonder, and one of The Beetles members.





Pictured: Katy Perry, Madonna, and The Queen of Pop.





Pictured: Sax enthusiast Carly Rae Jepsen, Carly Rae Jepsen enthusiast Lorde, and "Royals" singer Charli XCX.





Pictured: Katy Perry, Rihanna, Kesha, and aspiring rapper Nicki Minaj





Pictured: Iman, and besties Rihanna & Naomi Campbell.





Pictured: Roger Taylor, ACTUAL Queens, and Brian May.





Pictured: TRL Class of 1999 Destiny's Child, Lenny Kravitz, NSYNC, Britney Spears, Christina Aguilera, Tyrese, Jennifer Lopez, John Rzeznik, Fr*d D*rst, P. Diddy, and others.


Have your favs ever been spotted meeting each other??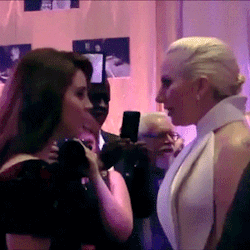 sources: me, google.com