ONTD Original:
Artists That Fell Off the Radar/Went MIA
Not to be confused w/ artists who flopped to oblivion (per se) and have no career to salvage, these 6 acts that met with acclaim at one point or another chose to take a more lowkey road in life working at their own pace, or basically disbanded/called it quits with the whole music thing without an official announcement. For some of them, it's been_84_years.gif since new music has been released.


Belgian king Stromae made a name for himself with his intricate live shows that went along with his conceptual yet dancey club music. While USA stays out of touch, he gave hits on hits all over Europe and caught the attention and praise from people including Obama, Madonna, ONTD fave Billie Eilish, and Kanye West - who hopped on a
remix
of "Alors on Danse". He has recorded two albums including 2010's
Cheese
and the highly praised
Racine carrée
in 2013.
What happened
?
He quit his tour in 2015 after experiencing the
side-effects of an anti-malaria drug mefloquine
, causing psychic decompensation and anxiety attacks - almost leading him to suicide. Although he came out with "Défiler" last year for a fashion line that he's been collaborating on with his wife, and becoming a new father, he made
fans worry
once he
said he doesn't want to sing his own music anymore
and would rather choose the path of collaborating with artists behind the scenes.
So...
Announced hiatus
? No
Quit music
? Um... sort of not really?
You've probably heard of:
He also had this bop:
I don't know where or when I first heard "Somebody That I Used to Know" but I did remember a time of the song before it blew up the way it did, gaining 1 billion views on Youtube, going number 1 in 20+ countries and earned Gotye (aka Wally De Backer [themoreyouknow.gif]), a couple of Grammys. Radio did not seem to catch on with the follow up single "
Easy Way Out
", so it really came full circle that he got that success, found the easy way out, and now he's somebody that we used to know.
ba-dum-tss! we've never heard that one before
Ok but we loved
Making Mirrors
.
What happened
?
A 2017 interview
revealed he's been active in music and doing live shows in the band The Basics, and has been loosely making music for the next Gotye project:
"I'm a workaholic, I'm trying to bring it all together. I know there's fans who'd love to hear new music. Sometimes I wish I could be more prolific and finish things I was proud of and put them out more regularly. But it is what it is.

I'm trying to do a lot of things. Any Gotye record I put out in the past I finished the music and had artwork but any other components like film clips and documentaries might have been completed as I released music. I want a big chunk of it put together before I release anything this time. I'm being more ambitious than I ever have been before so that means it takes a lot of time."
Wally also reflected on the success of "Somebody", his rejection of $10 million potential in ad revenue + commercial use of the song, and his career in a general sense.
So...
Announced hiatus
? Somewhat.
Quit music
? No!
You've probably heard of:
He also had this bop:
Issa throwback ya'll... it's been almost a decade since Rizzle Kicks released
Minor Breaches of Discipline
which highkey introduced me to Lily Allen and Adele because of their sampling (don't judge). Jordan and Harley are/were the perfect
rap and hook-singing combo
& PAVED the way for acts like 21 P*lots. They popped off with 2011's "Down With the Trumpets" which I think was bigger in the UK. Nonetheless
Stereotypical
is a solid, underrated hip-pop album. The somewhat concept album
Roaring 20's
did give off sophomore slumpish moments but had the bangers "Lost Generation" and "Skip to the Good Bit".
What happened
? If there was one point to really anchor on why we don't hear about them is because they cancelled a tour early in 2016 due to Harley's severe anxiety that needed to be treated. They shared a letter about it on Twitter, also admitting a creative roadblock in that current state of music.
#JUSTICEFORRIZZLEKICKS
Since then, Jordan has been booking some acting roles, released a couple of songs, but mostly has been advocate for speaking against the stigmas of mental health and denouncing toxic masculinity.
You're all fucking great.
Sometimes things aren't great.
We're just going to try and ensure the music is. pic.twitter.com/G34jBTTQpk

— Rizzle Kicks (@RizzleKicks) September 23, 2016
Their social media pages have been less active, but still no word if the band is on hiatus or officially over since most articles refer to the members being in the band in past tense.
So...
Announced hiatus
? N/A
Quit music
? Likely (as a band)
You've probably heard of:
They also had this bop:
I suddenly remembered the gem that is the vibey synthy, alt-r&b
Mirrorwriting
(2011) a couple of weeks ago, and "Night Air", "Lady Luck", "Shoulda", and "Street" gave some nostalgia. He made a name for himself with that album and i oop- didn't know he released a second album. Let me get on thaT.
What happened
? Maybe he's just a really private person but there's no word from him since 2016.
He did explain
why he took large gaps between his first and second album in that year:
"I'm not notoriously the fastest person anyway, it took me four years to make that first record as well but it just took me a while to write the songs for 'Making Time' and get the collaborators together. I wasn't really in a rush I just wanted to feel like I had new stuff to say and I'd found the right people.

I suppose in some way I just wanted to react to the first record and maybe just strip away some of the hype and stuff that was on that record. Which was great for getting people to know who I was but I thought there was maybe a bit of a misconception. It didn't feel of like what kind of musician I was and what I was about maybe."
His twitter has no tweets, but fans on social media are wondering what he's been up to.
https://instagram.com/p/BJSsoH2huTI
So...
Announced hiatus
? N/A
Quit music
? N/A?
You've probably heard of:
He also had this bop:
Made in Heights, made up of Sabzi and Kelsey Bulkin, were making waves in the undercurrent of indie pop through music blogs and Soundcloud since 2010. They had one eponymous album in 2010 and the 2015 sophomore
Without My Enemy What Would I Do
. Diplo and
Raven Symone
were among a niche of listeners, and their song "Murakami" was featured in an iPhone commercial.
What happened
? Their last tweet was literally the announcement of their album release... and they dipped!
:: Without My Enemy What Would I Do ::

New album, out everywhere TODAY! http://t.co/E5RIYVq7C8

:∆: pic.twitter.com/M4A25aQe2V

— Made In Heights (@madeinheights) May 26, 2015
In an interview with
Acclaim Mag
, Bulkin explained her venture as a solo artist, and possibly hinting shade at her former musical bandmate?-
"To be really honest, it coincided with a huge discovery. I started noticing that the men really close to me called themselves producers for doing a lot less than I did... It was this sudden revelation that I don't need anything more than the confidence to call myself those things. And it's true.

There's still so many slippery slopes between men and women working together. For a lot of reasons, women feel protective. I got to a point where I really don't have time for bullshit, for power moves. I didn't have time for asking something to get done and then there's this whole power play that happens."
So...
Announced hiatus
? N/A
Quit music
? Likely (as a band)
You've probably heard of:
They also had this bop:
Nadia Oh might just be a figment of her cult following's imagination. She came out in the late 2000's with "My Egyptian Lover" and the 2008 album
Hot Like Wow
produced by Space Cowboy (assoc. with Fame era Gaga). Her music was featured in some television commercials, and she went on hiatus until releasing her album
Colors
in 2012, also produced by Space Cowboy.
Miss Oh has barely any traces of interviews/press. These weird mini promo clips has Poppy a run for her money-
What happened
? Through the years she gained a small base including adoration from artists like
Charli XCX
[
Spoiler (click to open)
]
and emerging artist LIZ Y2K
, and is accredited to possibly inspiring the whole
PC Music wave
with her ultra poppy Eurodance tunes and ditzy humored lyrics. Some people say she's living a lowkey life as a model, becoming a mom, and quit music years ago. Her last tweet from 2013 mentioned she was in the studio... then she was gone.
Hola Hola #InTheStudio whoop🔊!

— Nadia Oh (@NadiaOh) March 4, 2013
So...
Announced hiatus
? N/A
Quit music
? Likely?
You've probably heard of:
She also had this bop:
What other artists think they're slick and went away without telling?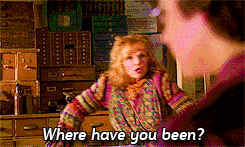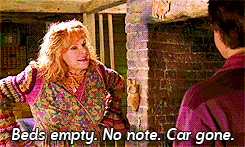 sources:
1
2
3
4
5
6
7
8
9
10
11
12
13
14
15
16
17
18
19
20
21
22