https://instagram.com/p/BzBOcXXJ0o8


Xtina shared on Instagram the 20th anniversary of the song "Genie in a Bottle" that launched a, can you say, legendaric? career. Here's a mini #reflection of the classic through the years -




Happy Anniversary, #GenieInABottle! Celebrating 20 iconic years of @xtina's biggest hits! #XXtina https://t.co/gjBan1DP54 pic.twitter.com/SFvsHUGGor

— RCA Records (@RCARecords) June 22, 2019
20 years ago today, @xtina released "Genie in a Bottle" as the first single from her debut album. The song peaked #1 on the Billboard Hot 100 for 5 weeks and made her win the Grammy for Best New Artist. Genie became the biggest summer song of 1999. #20YearsOfGenieInABottle pic.twitter.com/JqDdNw7KvA

— 𝓜𝓪𝓻𝓲 ✖ (@marix_aguilera) June 22, 2019
The iconic music video.
The TRUE meaning of the song.
"Genio Atrapado" - a translated version for her Spanish album Mi Reflejo in 2000 in which she also reshot the music video for.
Xtina's 2003 rock-infused Stripped Tour version of Genie in a Bottle.




- and none for Back to Basics era -





An synth pop re-recording titled "Genie 2.0" for her greatest hits album Keeps Gettin Better #theonethatTRULYstarteditallforOP.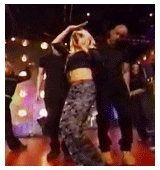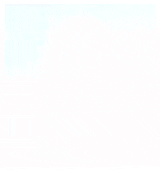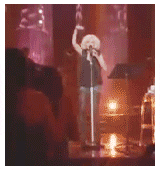 That lil dance move
In "who asked for this?" updates
A Disneychannel recording of the song by Dove Cameron for the movie Descendants 3.
A bit of the melody was sampled in the 2017 song "Crying in the Club".
#SurvivingMemeCulture Internet comedian Casey Frey gives his crackhead rendition of the song.
Do you have any memories of GIAB?
Genie in a bottle - Christina Aguilera. What a tune.

— Emma Watson (@EmmaWatson) September 24, 2013



sources: 1 2 3 4 5 6 7 8 9 10 11 12