"Kindness always wins!" Congrats to @danjlevy for Best Comedic Performance! #MTVAwards pic.twitter.com/kcnjRRpv4J

— MTV (@MTV) June 18, 2019

Dan Levy won an MTV Award for Best Comedic Performance for his show, ONTD Fave Schitt's Creek. In his speech he thanked his castmates and his dad, Eugene; while noting that his first entertainment industry job was at MTV (MTV Canada - The Hills Aftershow nevar forget).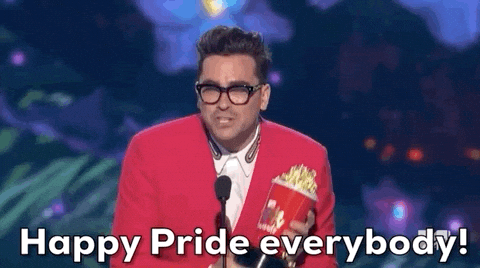 Dan Levy, Annie Murphy, Noah Reid, Dustin Milligan




Source 1234

Now get Catherine O'Hara that Emmy nom!