Get ready to spice up your life. All five members of the '90s group – @OfficialMelB, @EmmaBunton, Melanie Chisholm, @GeriHalliwell and @victoriabeckham – are on board for the #SpiceGirls movie, which will feature classics and new songs https://t.co/24tNZpbQgc pic.twitter.com/l9AyeCGOWQ

— Hollywood Reporter (@THR) June 12, 2019


- While rumors were circling around last year, The Hollywood Reporter exclusively announced Paramount Animations is working on an animated Spice Girls movie

- All five members are on board with the project, and it will feature their songs and new songs too

- The Spice Girls' manager Simon Fuller is producing the film, and screenplay by Karen McCullah and Kiwi Smith (known for 10 Things I Hate About You, The House Bunny, Legally Blonde [this lead me to their IMDb page and there's a Legally Blonde 3 coming soon?? themoreyouknow.jpg])

- Still unknown if it will be a super-hero themed movie as gossiped before



Let's hope this is not an Emoji Movie or Viva Forever Musical mess!
Are you hyped??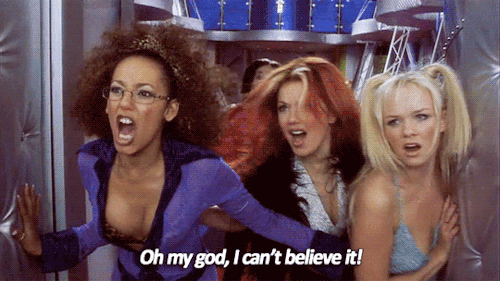 sources: 1