18 years after it was supposed to be released, @kelis's Wanderland is finally streaming. https://t.co/iYXUviYAtj

— The FADER (@thefader) June 5, 2019


kelis' 2001 album wanderland was never officially released in north america and long went unreleased on streaming services. now, 18 years after its initial release, the album is finally available on u.s. streaming services.


wanderland was entirely produced by the neptunes' pharrell williams and chad hugo. it features guest appearances from the clipse's pusha-t and malice, no doubt's gwen stefani, tom dumont and tony kanal, rosco p. coldchain, and spymob's john otsby.


the album was initially released in multiple countries outside the u.s. by virgin records. in a 2006 interview, kelis reportedly claimed that the album's u.s. release "fell by the wayside". according to kelis, virgin records did not understand wanderland and she left virgin around the time of the album's european release. as a result, the album was never released in the u.s.


watch the video for the album's lead single, "young, fresh 'n new":







sources

1 | 2 | 3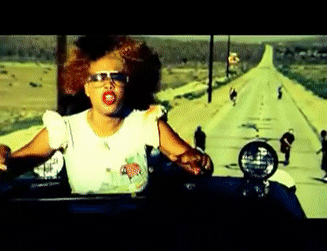 wanderland is still my favorite kelis album. i have four copies and two of them don't work because i overplayed them to the point that i damaged the cds. non-us ontders, what's it like to live in a country that appreciates taste and talent? favorite kelis songs, videos, looks, performances, gifs, recipes?--have at.