-Phoebe Waller Bridge opens up about working on Solo, Fleabag S2, and hits back at critics who say her show is filthy and sexually exposing as she claims it doesn't contain a single nude scene.


phoebe waller-bridge in british GQ, step on my neck pic.twitter.com/P8KFxzVC4n

— rachel syme (@rachsyme) May 29, 2019
[
British GQ Pictures
]
UMMMMMM pic.twitter.com/F0PdMhDdhR

— rachel syme (@rachsyme) May 29, 2019
[
British GQ Interview
]
British GQ:
With the second series of #KillingEve due to arrive in the UK imminently, Phoebe Waller-Bridge reflected on her experience of working on the show with none other than Tina Fey, exclusively for British GQ. https://t.co/W0TrhfZ26n

— British GQ (@BritishGQ) May 30, 2019


On Solo:
She was amazed at the detail/craftsmanship of what goes into making the film. Everyone from cast and crew were energetic about it.

She said the first time going onto the Millennium Falcon was cool, and said that there were crew who would with a press of a button wobble the ship.

On Growing Up as a child:

Said she was a nightmare and she liked school growing up, just didn't like homework.

Her first memory of making someone laugh was when she was seven and remembers her mom laughing.

On Sandra Oh and her Character Eve:

"With Eve, I felt more connected to that character. There were bits of me. I was writing parts with bits of myself and then being able to let that go, actually, when I first spoke to Sandra [Oh] about Eve [the MI5 detective she plays], she had such an immediate connection to the character. She was like, 'I know who this is.' And she would talk about her in ways that I'd just end up writing on the wall, being like, 'That's her touchstone, her point.'"

On Jodie Comer's portrayal of Villanelle in "Killing Eve":

"Villanelle really grew in my mind watching Jodie, because the more playful she got, the more I was like, 'We can go anywhere with this actress.' Then she'd start putting on this swagger. Around episode four or five, Jodie just started doing this swagger. I was just like, 'Where did that come from?' And I realized it's when she goes back to Russia, her home country, that she's got this other personality there. And that really inspired how we wrote the final few acts."

[
THR/NY Times
]
The Hollywood Reporter:
In an interview with @DEADLINE, screenwriter Phoebe Waller-Bridge discussed the enduring relevance of Bond and how pleased she felt to write exciting material for Seydoux, Lynch, and De Armas. #BOND25

Full Interview: https://t.co/aDci6Lv6TU pic.twitter.com/DL8HZq3PIW

— Bond 25 (Not Official) (@Bond25Film) May 31, 2019


Phoebes abs welcome you in:

-For better or for worse, how do you wish you were more like your character?
"It is both, for better and for worse, because I think Fleabag says what she thinks whether it's to the camera privately or in real life, she says what she really really thinks in the moment and I think I'm still learning how to do that. Writing for me and writing these characters for me is how I do that so I write women who don't give a shit. Because I'm teaching myself how to be one."


NY Times:
[
That Black Jumpsuit
]
You are all buying the Fleabag jumpsuit but this is the PWB outfit for me pic.twitter.com/cNEPcAo0N7

— Alexandra Lange (@LangeAlexandra) May 31, 2019
the best thing about fleabag is that women everywhere will be wearing this jumpsuit pic.twitter.com/TI9vduHP4S

— k (@chesthairalert) May 30, 2019
I need to get one —> The Fleabag jumpsuit is a movement https://t.co/SqIA5BEkGS

— Rebecca Theodore-Vachon (@FilmFatale_NYC) May 31, 2019
I wish my twitter feed was 100% nice stories about Keanu Reeves and pictures of people wearing the Fleabag jumpsuit.

— Courtney Jane Walker (@_CJWalker) May 30, 2019
I just finished Fleabag. And now I, too, want that jumpsuit. https://t.co/yiN5D3PQGB via @nytimes

— Ana Colón (@anavcolon) May 30, 2019
10,000 words about why the fleabag jumpsuit has become such a phenomenon online because everybody is just aching for a communal experience even if it's a $50 garment that shows off ur tittays

— rachel syme (@rachsyme) May 31, 2019
[
Hot Priest
]
Me describing Fleabag s2 to my wife, who's only seen the s1 premiere:
"So she meets a hot priest and..."
"Why do you say it like that?"
"Because he's hot."
"How hot?"
"Very."
"How important is it that he's hot?"
"VERY."

— Alan Sepinwall (@sepinwall) May 30, 2019
When Andrew Scott says "kneel" in s2 of Fleabag that's it that's the whole tweet

— Dana Schwartz (@DanaSchwartzzz) May 16, 2019
I have been incinerated. #FleabagS2 pic.twitter.com/mYvgBGq6FL

— Kandis (@queenkandis) May 30, 2019
I promised to give her the wedding of her dreams— surrounded by all of her friends, a view of the ocean, & getting married to the hot priest from fleabag

— Scott Aukerman (@ScottAukerman) May 28, 2019
When I say I find the Hot Priest attractive, I mean I find the HOT PRIEST attractive. Andrew Scott himself is v. dashing, but I never found him hot as Moriarty, because I couldn't sleep with someone written by Steven Moffat.

Facts are facts!

— Todd VanDerWerff (@tvoti) May 24, 2019
I did not think there was anything sexier than Andrew Scott as Moriarty. I was so wrong.

— Leslye Headland (@LeslyeHeadland) May 21, 2019
This is my interview with the hugely talented Andrew Scott – on Moriarty, Fleabag, Hamlet, mental health, pride at being Irish, the gift of being gay & why he's no longer a Catholichttps://t.co/iMA4glWrDA

— Simon Hattenstone (@shattenstone) February 16, 2019
[
S2 Articles
]
ok yes Fleabag S2 has a Hot Priest, but more importantly, it has Claire pic.twitter.com/r7fVpNmdYx

— Caroline Darya Framke (@carolineframke) May 19, 2019
Today you can watch Fleabag S2, which, yes, is the year's best romantic comedy about a hot priest, but also the year's best story about somebody who doesn't run away from your damage and in fact sanctifies it

— rachel syme (@rachsyme) May 17, 2019
#Fleabag's Andrew Scott told @vulture he doesn't mind being called a "Hot Priest." https://t.co/S6uGzoFw9z

— Fleabag (@fleabag) May 25, 2019
Fleabag Hot Priest has Big Mark Ruffalo Energy.

— Joel Kim Booster (@ihatejoelkim) May 23, 2019
how cute is The Hot Priest😳😭#Fleabag pic.twitter.com/eAnzbfbAWv

— Kara (@hiipstec) May 22, 2019
Fleabag S2 make me wanna fuck a monk!!!

— Bowen Yang 杨伯文 (@bowenyang) May 17, 2019
[
Some Gifs from S2 (Spoilers)
]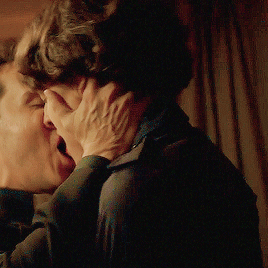 Sources: 1 2 3 4 5 6 7 8 9 10 11 12 13 14 15 16 17 18 19 20 2122 23 24 25 26 27 28 29 30 31 32 33 34 35

Lets discuss Fleabag S2!