#blaque #torch now up for pre-order its #release is only a week away time to #turnup #MusicTime #rnb #unreleased #rare #LeftEye#MissyElliott #celebrate 🖤 🎶🎧 pic.twitter.com/8vocRjZ6ZN

— Tiari Moore (@TiariMoore) May 25, 2019
The short-lived girl group you probably remember from
Bring It On
and Lisa Lopez protégés
Blaque
- made up of Shamari Devoe (who btw is now married to a member of New Edition/BBD... themoreyouknow.png), Brandi Williams, and the late Natina Reed - announced that they finally got the masters + executive producer credit to their 2003 cancelled album
Torch
- featuring
the original 'Focus'
Honey soundtrack feature "
I'm Good
". Snippets of the album have been circling the net, and now fans who have been begging for the album for years finally get their wish! The group is now gearing up for a 20th anniversary concert in Atlanta celebrating the history of the group.
Torch
will be out next Friday.
https://instagram.com/p/Bx3GgMRhIAw
A time machine capsule finally uncovered. Are you rooting for Blaque?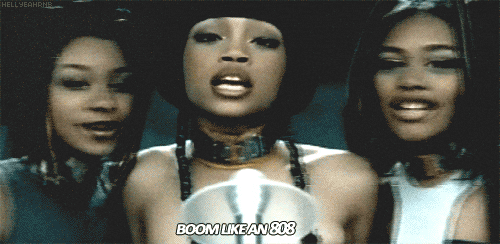 sources:
1
2