UP AND COMING underrated quartet boyband PRETTYMUCH released their second EP Phases after PRETTYMUCH An EP last year. This is much more chill, less dance, more emotional and as cliché as sophomore attempts go - more 'mature' and for some reason "Blind" did not make the cut, WHAT WAS THE REASON?. How does OP feel about each song?


First the lead "Phases"... we love it, keep us nostalgic and "'ti'll fate brings you home, I'll wait through your phases" gets us right in the gut. Different vibe from them too. 10/10
"Gone 2 Long" - classic boyband ballad. 100% more special because PRETTYMUCH (essentially lead member Brandon) wrote and produced 100% of the song - their first one. Good hook, ethereal moods: 10/10
"Eyes Off You" - generic radio fodder. A "Summer On You" esque attempt, could be a Selena Gomez/Shawn Mendes/Gwen Stefani TIWTTFL b-side. Seeing that they have no writing credit, I see why it's just kinda there. 4/10
"Temporary Heart" - CHILE.... WHY THEY DO ME LIKE THAT... THE EXCELLENCE. Will this be the "On My Way" of this era? The strings, the melody, the chorus.... 100/10.


"4U" - a nice chill track. Very samey with the r&b already out there. Could be a grower. 6/10
"One Shot" - reminds me of "Eyes Off You"... minimal production. Great ep closer, beautiful ep closer. 4/10
Are you keeping tabs 4 PRETTYMUCH?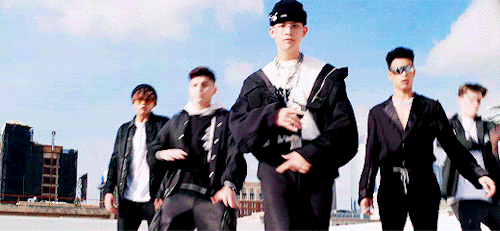 sources: 1 2 3 4 5 6