Taylor Swift
Hey kids! Shopping at
Target
is FUN! Did you know that the T in Taylor stands for Target? It doesn't, but it
could
is my point. Ms. Swift is just like us, going in for one item and coming out with 22 more items than she intended to. So relatable!
Britney Spears
It's no secret that a good portion of Brit Brit's income goes towards Target runs. Not to mention, most stores have a Starbucks inside...talk about a one stop shop for Miss Spears.
Zac Efron
Zefron is just like us, he enjoys a clean store and wide isles. He also enjoys riding shopping carts as if he were still 12 and your mom would yell at you that you'll tip the cart over and hurt yourself. Boys will be dumbass boys.
Beyoncé
When you're the biggest artist in the world, your Target runs will be documented by fans who happen to shop with you. Case in point, several blurry shots of Bey trying to shop in peace. But did you buy the Deluxe Edition of "4" at Target ONTD? Huh, did you?
Emmy Rossum
Sometimes there's no greater feeling than walking out of the store with a full cart. You just got paid, and you're about to buy yourself a nice new set up at home even if you can't really afford it. Just put it on my Target card, I'll deal with the bill later.
Joe Jonas
Stars often frequent the Target location in West Hollywood and let me tell you, this OP has one free hour to get their shopping done before they have to pay. I tend to go alone because friends will only slow me down. I am NOT paying for garage parking to shop, it's the principle.
Michelle Obama
The former First Lady had the White House staff at her disposal, but that did not stop her from making a Target run in a Virginia suburb in 2011.
Christina Aguilera
Say! Ms. Aguilera and her ex-husband were spotted making a Target run back in the day. In 2008, the "Your Body" singer would partner with the retailer to release her first greatest hits album exclusively with them titled "Keeps Getting Better: A Decade of Hits." Ha!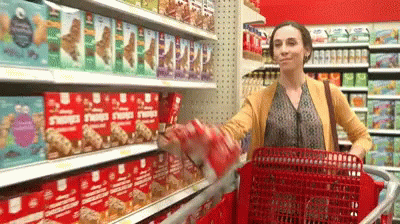 ONTD, do you shop at Target?Source:
Me and Google Images