Laguna Bi-otch
Memorable Quote(s):
"JESSKA JESSKA JESSKA!"
"So much drama."
"Drama couch."
[
Honorable Mention
]
Destiny's Child - "Beyoncé"
Memorable Lyrics:
We'll be eating government cheese
It's just Beyoncé who's taking it over
Caught up in her image, lost in her weave
We'll never sing solo, only the harmonies
We didn't know that Destiny would have only just one child
[
Honorable Mention
]
———————
Steve Jobs & the iRack
Memorable Quote(s):
"There is no exit strategy!"
———————
The Ashlee Simpson Show
Memorable Quote(s):
"Do you ever think of changing the title from Pieces of Me to Pieces of s [commercial break]"
———————
LA Wal*Mart Greeter
Memorable Quote(s):
"I can't!
Everyone in Hollywood hates me.
I promised John Travolta that Battlefield Earth would be a hit movie.
I told Matthew Perry that wine coolers don't count.
I convinced Fox to pass on Survivor for Normal Ohio.
And the only person who will call me back is Jenny McCarthy!
And nobody gives a rats ass about her anymore!!
So give me a break you mullet head I'm doing the best I can!!!"
———————
MTV Icon: Whitney Houston
Memorable Quote(s):
"Bobby! Skin it and make me a coat!"
———————
Antonia Timmens in "Help Wanted"
Memorable Quote(s):
"I have a cat named Cece!"
———————
Lowered Expectations: Stuart and his mother Doreen
Memorable Quote(s):
"Look what I can do!"
———————
Bon Qui Qui at King Burger
Memorable Quote(s):
"I got a complicated order!"
———————
Lorraine visits Knick Knack Shop
Memorable Quote(s):
"Gahhhhh that's cute!"
———————
Spishak Wonder Rake 5000
Memorable Quote(s):
It picks up: "Air!"
———————
Melina and Lida's Parlor of Beauty and Stuff
Memorable Quote(s):
"Oh my God, I look like freakin' Selena!"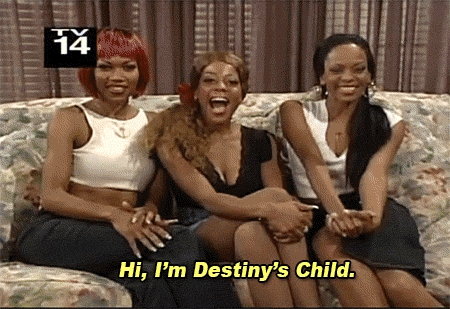 ONTD, what are your favorite MADtv sketches?Sources:
1
|
2
|
3
|
4
|
5
|
6
|
7
|
8
|
9
|
10
|
11
|
12
|
13
|
14