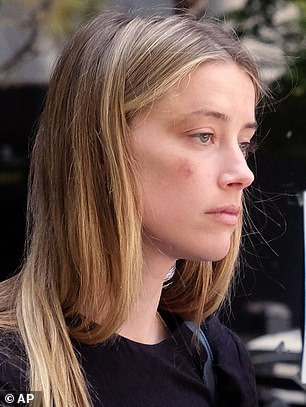 In his defamation suit against Amber Heard, Johnny Depp accuses her of 'painting on' her bruises:

"Ms. Heard's fabricated domestic violence allegations against me are categorically and demonstrably false…. I have denied Ms. Heard's allegations vehemently since she first made them in May 2016. "when she walked into court to obtain a temporary restraining order with

painted-on bruises

that witnesses and surveillance footage show she did not possess each day of the preceding week.

source

Do you think Amber went before the judge with painted on bruises, ONTD?