Debut Album #SheaButterBaby out now 👶🏾👶🏾 https://t.co/Ea8WPIQZ87

— Ari Lennox (@AriLennox) May 7, 2019

today, r&b artist, ari lennox released her debut album shea butter baby.
@AriLennox steals our hearts, melding Motown-era soul with modern R&B on her @Dreamville debut studio album #SheaButterBaby. Listen now: https://t.co/53P9gjmuDR pic.twitter.com/LqNebqoJ1w

— HYPEBEAST Music (@hypebeastmusic) May 7, 2019

'Shea Butter Baby' is not a morose album, but an honest one. @AriLennox displays all the ways modern dating has failed us and jaded us https://t.co/uUZPgxfeke pic.twitter.com/qgQWjwUYwg

— DJBooth (@DJBooth) May 7, 2019

ari lennox makes music for the closet freaks that like to read, smoke a lil weed and don't eat red meat.

— fka: lonni (@longlivelonni) May 7, 2019

@AriLennox got Big Pussy Energy that I aspire to master by Summer 19. I meeaaaannnn!!!
I live for women standing in their truth & power!!! https://t.co/Eai3aZtOpY
— a girl has no name. (@wheniwasinvogue) May 7, 2019

We smoking invisible joints for Ari today.
— Ibrahim H. (@KingOfQueenz) May 7, 2019

.@arilennox captured my complete grown woman, los angeles transplant essence with "new apartment" 🙆🏻‍♀️
also, she really smooved it out on #sheabutterbaby (naturally!). we runnin' this bih back over and over!
— adelle 🏁 (@adelleplaton) May 7, 2019
stream the album in it's entirety below:
sources 1 | 2 | 3 | 4 | 5 | 6 | 7 | 8
obligatory: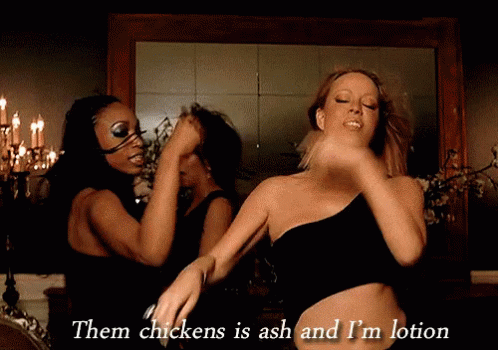 i saw her live a few months ago and she was incredible. i'm loving what i've heard so far and can't wait to get into the rest of it tonight.