What happens when a craft Dutch Gouda mingles with a blend of avocado, lime juice, and chili? Cinco de Mayo's dream snack is born: Guacamole Cheese! 😍🥑🧀 Try shredding it over nachos or melting it into queso for the ultimate festive dip. pic.twitter.com/97eKixfgBR

— The Fresh Market (@TheFreshMarket) May 1, 2019
Just in time for Cinco de Mayo! Gringos over at Daily Dairy (a Dutch owned company) have created Amanti Guacamole Cheese. The company describes it as "a creamy, Gouda-style, hard cheese that blends real avocados with lime juice, chili, tomato, onion and garlic" and recommend "melting it over nachos or into queso for a festive dip."
It became available this past Wednesday in the U.S. at
The Fresh Market
, with 161 locations in the States. You can purchase some at $25 per pound in wedges of various sizes, and will only be sold for a limited time while supplies last.
A taste test video of the guacamole cheese behind the cut as well as celebrities tweeting about Cinco De Mayo. Ya know, to try and give this a celeb angle just in case.
LOVE MY MIGOS
Happy Cinco De Mayo
Yessirr #CincoDeMayo pic.twitter.com/7FrYBCiYqg

— QuavoYRN (@QuavoStuntin) May 5, 2019
Happy #CincoDeMayo to everyone celebrating responsibly! And to everyone celebrating irresponsibly, put your shirt back on, sit down and have some water please.

— Ellen DeGeneres (@TheEllenShow) May 5, 2019
Happy #CincoDeMayo!!! Have fun and create memories! I hope everyone is celebrating responsibly! 💕

— Khloé (@khloekardashian) May 5, 2019
Hope everyone has a great #CincoDeMayo! 🇲🇽 pic.twitter.com/AKLcOSiO1d

— 98 Degrees (@98official) May 5, 2019
A Queen!
.@realDonaldTrump #CincoDeMayo celebrates the Mexican army's victory over France in the Battle of Puebla during the Franco-Mexican War. Unrelated you're trash and your legacy will be that of a fearmonger who used racist and xenophobic rhetoric to vilify the people of Mexico. 🖕🏾

— Natasha Rothwell (@natasharothwell) May 5, 2019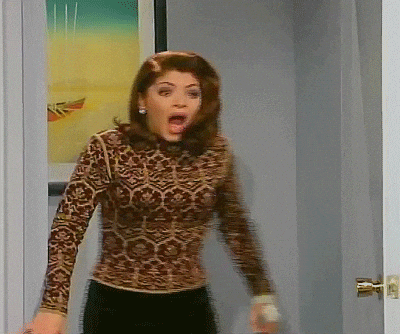 ONTD, would you try this?Sources:
1
|
2
|
3
|
4
|
5
|
6
|
7
|
8