JuanGa (Juan Gabriel)
Houston Concert
Voiceover description of the fall:
"Se entusiama con su propia music, da unos pasos de fantasía y tropieza."
"He is enthusiastic with his own music, takes a few steps of fantasy and stumbles."
A Legend. Que en paz descansé.
Demi Lovato
"Cool for the Summer" Pool Party at Watermark Tower
Demi took a hard fall after performing "Cool for the Summer" thanks to heels and a slippery surface by the pool. But like the Confident Queen that she is, she quickly recovers, gets back up, and jumps into the pool. Shh, don't tell your mother!
Michelle of Destiny's Child
BET's 106 & Park Performance of "Soldier"
Michelle takes a tumble during DC3's live performance of "Soldier" on BET's 106 & Park. Bey and Kelly glance down and keep it moving while the good sis Tenitra promptly gets back up. Iconic. And before y'all go saying "Poor Michelle."
Harry Styles of One Direction
San Diego Concert
After taking a sip of water, Henry throws the rest of the water into the crowd. The retired actor then takes the microphone stand along with him but it gets caught, pulling this gremlin back to his fall.
Beyoncé
"Ring the Alarm" during a live concert in Orlando
Little did Beyoncé know that after Michelle's Iconic fall, she'd be having her very own on tour in 2007. Bey took a complete nose dive down the stairs when she stepped on her trench coat. After the performance, Queen B addressed the audience by laughing it off and saying, "Please don't put this on YouTube." Welp.
Meghan Trainor
"Me Too" on The Tonight Show
Choo Choo betch! All aboard the fail Train. Meghan "falls" after performing "Me Too" on The Tonight Show with Jimmy Fallon. Real or planned?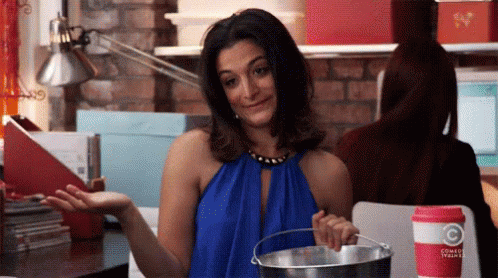 Madonna
"Living For Love" Live at the 2015 BRIT Awards
The Queen of Pop explained the incident on Ellen and refused to watch any clips of the fall or the performance itself. Madge says a last minute change with her cape caused problems and ultimately her fall. She adds that she was unable to untie her cape before it was pulled off of her, thus pulling her down and off the steps.
Katy Perry
"I Kissed a Girl" at Los Premios MTV Latinoamérica 2008
Katheryn Elizabeth ended her "I Kissed a Girl" performance at Los Premios MTV Latinoamérica by diving into a giant cake. Unfortunately, the cake was not real. Ouch. Afterwards the Americal Idol judge struggled to stay on her feet and ultimately fell. Several times.
Brandon Flowers of The Killers
While performing "Runaways," BFlow tries to hold on to stage lighting while getting back to the main stage and falls at Festival Asunciónico in Paraguay. Oop!
Travis Scott
Drake's "Boy Meets World" Tour at the O2 Arena
London! [falls in autotune]
Thanks
tucker
.
ONTD, have you fallen during a live performance?Sources:
Me and
1
|
2
|
3
|
4
|
5
|
6
|
7
|
8
|
9
|
10