Killing Floor: Chair'd Remains
The 2 women will be taped to their own chairs. The women must choose an ally to tape the other women to the chair, they must get out of chair and ring bell.


Eliminated
Nany



Challenge: Day of Reckoning
In pairs, they must get trash to fill their dumpster for 1 hour. The heaviest 3 dumpster teams are in the tribunal.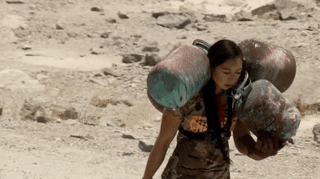 Tribunal - Paulie, Georgia, Trubo, Ninja, Wes, Da'Vonne

No tribunal nominees because there only 3 guys eligible for the Killing Floor.
Hunter, Kyle, Theo

sources mtv, castpics