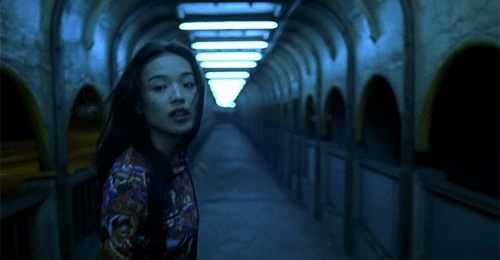 Disclaimer: Due to the number of gifs in my post, anyone viewing this on a mobile device please be aware of the bandwidth usage and proceed with caution after the cut! Thanks.
-"Erotic films navigate the oceans of sexual desire, no matter whether that desire is frustrated and repressed or messily fulfilled.It is a category that spans the space between explicitness and restraint, between romance and pornography." (
Scene 360
)
-"Sexual or Erotic Films focus on themes with either suggestive, erotic or sensual scenes or subjects, sometimes with depictions of human nudity and lovemaking, but not always of an extremely explicit, gratuitous or pornographic nature. These kinds of films often appeal to the emotions of the viewer, with their emphasis on pleasure, physical desire, and human companionship. Films of romance with sexy lead characters may have sexual elements, but these are often secondary to the main plot goal - the search and attainment of love." (
AMC Film Site
)
-While Hollywood had the Hays Code (1934) which enforced regulations on sexuality and sex depicted onscreen, for Asian cinema the most earliest depiction of erotica was found in paintings from Japan, China, Persia, and India.
-For full frontal adult male nudity, those have been taboo in mainstream cinema (Primarily in East Asia) which differs from Europe but are more in line with the US.
-Only from the 1990s and onward have depictions of sexuality and nudity have slowly begun to lift this taboo.
1.
The Handmaiden (2016) dir. Park Chan Wook
Where is it streaming/playing: Amazon Prime
About: "A woman is hired as a handmaiden to a Japanese heiress, but secretly she is involved in a plot to defraud her."
-Was a huge box office success in Korea with over 4 million admissions, that a theater dedicated its theater in Park's honor.
Stars: Kim Min Hee, Kim Tae Ri, Ha Jung Woo, and Cho Jin-woong.
[
Obligatory
]
2.
A Frozen Flower (2008) dir. Ha Yoo
Where is it streaming/playing: Amazon Prime and
Youtube Part 1
and
Youtube Part 2
About: "A historical drama set in the Koryo dynasty and focused on the relationship between a king and his bodyguard."
-Had a controversial sex scene between the two actors Jo In Sung and Ju Jin Mo, and many explicit sexual scenes between Jo In Sung and Song Ji Hyo.
Stars: Jo In Sung, Ju Jin Mo, Song Ji Hyo, and Song Joong Ki.
3.
Happy Together (1997) dir. Wong Kai Wai
Where is it streaming/playing: Criterion Channel Subscription Website.
Dailymotion Part 1
Dailymotion Part 2
About: "A couple take a trip to Argentina but both men find their lives drifting apart in opposite directions."
-Both stars were nominated for Best Actor at the Hong Kong Film Awards (1997) with Tony Leung taking home the award.
Stars: The Late Lesile Cheung, Tony Leung, and Chen Chang.
4.
In The Realm Of The Senses (1976) dir. Nagisa Ôshima
Where is it streaming/playing: Amazon Prime
About:"A passionate telling of the story of Sada Abe, a woman whose affair with her master led to a sexual obsession which then came to a violent end."
-Contains scenes of unsimulated sexual activity between the actors (Tatsuya Fuji and Eiko Matsuda, among others).
Stars: Tatsuya Fuji and Eiko Matsuda.
5.
Lust Caution (2007) dir. Ang Lee
Where is it streaming/playing: Amazon Prime
About:"During World War II era, a young woman, Wang Jiazhi, gets swept up in a dangerous game of emotional intrigue with a powerful political figure, Mr. Yee."
-Released in the US where it was rated NC-17 by the Motion Picture Association of America due to some explicit sex scenes.
-Tang Wei was blacklisted from China's movie industry work for three years because the State Administration of Radio Film and Television (SARFT) disapproved of Tang's performance of sexual acts in Lust, Caution.
Stars: Tony Leung, Tang Wei, and Joan Chen.
6.
The Housemaid (1960) dir. Kim Ki Young
Where is it streaming/playing: Amazon Prime and
Youtube
.
About:"A composer and his wife are thrown into turmoil when a housemaid becomes more than they bargained for."
-It has been described in Koreanfilm.org as a "consensus pick as one of the top three Korean films of all time.
Martin Scorsese on the film and how much he enjoyed it.
Stars: Kim Jin-kyu as Dong-sik Kim (the husband/father), Ju Jeung-ryu as Mrs. Kim (the wife/mother),Lee Eun-shim (the housemaid).
The Remake of the 1960 Film:
The Housemaid (2010) dir. Im Sang Soo
Where is it streaming/playing: Youtube Movies
About:"A man's affair with his family's housemaid leads to dark consequences."
-Premiered at the Cannes Film Festival in 2010 and was warmly received, the film deviates a bit from the original film with its ending.
Stars: Jeon Do-yeon, Lee Jung-jae, Youn Yuh Jung, and Seo Woo.
[
Legit Spoilers about the WTF Ending/TW Rope
]
7.
Thirst (2009) dir. Park Chan Wook
Where is it streaming/playing: Amazon Prime
About:"Through a failed medical experiment, a priest is stricken with vampirism and is forced to abandon his ascetic ways."
-Features the first male nudity ever in Korean cinema by Song Kang Ho, his full frontal body is shown but his genitals are removed.
Stars: Song Kang Ho, Kim Ok Bin, and Choi Hee-jin.
[
Obligatory
]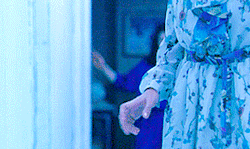 8.
Kama Sutra: A Tale of Love (1996) dir. Mira Nair
Where is it streaming/playing: Free Streaming on Tubi and Vudu.
About: "Two female friends become sexual rivals at maturity."
-As of June 2018, the film's trailer was the third most-watched trailer on YouTube (behind Avengers: Infinity War and Star Wars: The Force Awakens), with over 91 million views.
-The film was banned in India and Pakistan due to its erotic-theme and sexual content.
Stars: Indira Varma, Sarita Choudhury, Ramon Tikaram, and Naveen Andrews.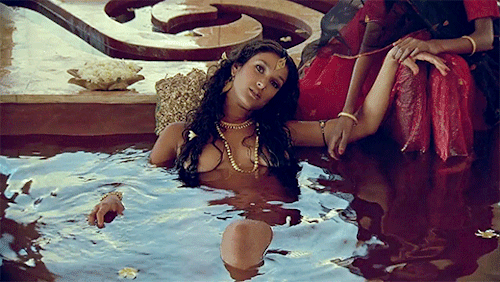 [
Other gifs from the film
]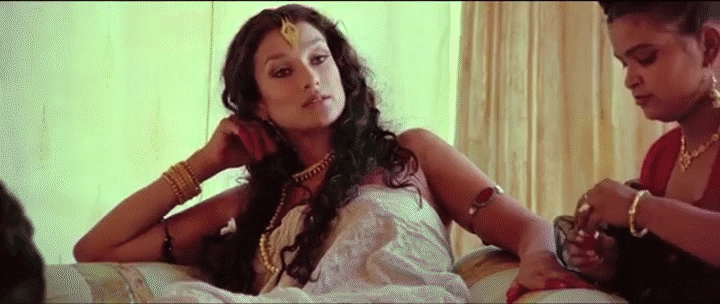 Sources:
1
I
2
I
3
I
4
I
5
I
6
I
7
I
8
I
9
I
10
I
11
I
12
I
13
I
14
I
15
I
16
I
17
I
18
I
19
I
20
I
21
I
22
I
23
I
24
I
25
I
26
I
27
I
28
Film Sources:
1
I
2
I
3
I
4
I
5
I
6
Mods: All of the films synopsis's are taken from IMDB and the 2 Quotes are from
1
I
2