Fans cry "Free Britney" as rumors swirl the superstar is being held in a mental health facility against her will from her father. The hosts weigh in on the matter. pic.twitter.com/kpNrcxMqlj

— The Talk (@TheTalkCBS) April 17, 2019


-The controversy that no one saw coming is getting louder. After the #FreeBritney campaign gained traction online, the story has now moved to the daytime cycle.

-This week on The Talk singer/rapper Eve wore a t-shirt with the campaign name and the ladies on the panel discussed the allegations that Britney is currently held at a psychiatric facility involuntarily. Sharon Osbourne noted that Britney has been working pretty much all her life and her career provides the livelihoods of many people and the complications that could arise from that saying: "when there's money involved nothing would surprise me".

-In the end the panel agreed that the campaign is at least bringing awareness to the issue of Britney's conservatorship so if something shady is going on behind the scenes people are more likely to take notice and pay attention now.



But that's not all....A previous EXTRA producer posted this on Instagram, with current EXTRA host Mario Lopez seemingly confirming the story in the comments:


The tea jumped out! pic.twitter.com/UurQI5FcF5

— crldsnts (@CandidlyCarlo) April 18, 2019


Speaking of Mario Lopez, he also did a story about it.


#FreeBritney Extra aired this last night pic.twitter.com/5kkEGB9XcP

— crldsnts (@CandidlyCarlo) April 18, 2019



Finally the two girls who started this campaign with their investigative-style podcast titled "Britney's Gram" also spoke to Access in a lengthy interview, stating that they've received a lot of new information from various sources and they're in the middle of verifying it.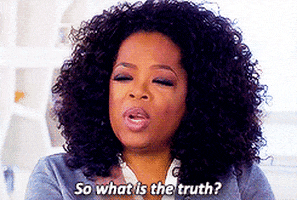 Source 1: https://twitter.com/TheTalkCBS/status/1118624086131822592
Source 2: https://twitter.com/CandidlyCarlo/status/1118712773041483776
Source 3: https://twitter.com/CandidlyCarlo/status/1118996279088967680
Source 4: https://www.youtube.com/watch?v=R8TxfooXzt0