The boys of @BTS_twt had on styles from @BALENCIAGA, @nike and more hot brands: https://t.co/Jjgd2zQawJ

— Footwear News (@FootwearNews) April 13, 2019


-Before performing on SNL, the men of BTS went out April 12 and were papped wearing Hypebeast adorned clothing and sneakers without being photoshopped into having casper white complexions.
-Meanwhile Jimin was not papped alongside the group.


.@BTS_twt made history on #SNL but more importantly they shattered cultural barriers and Western perceptions of Korean pop music.💜https://t.co/6vbpCVVjkQ

— MTV NEWS (@MTVNEWS) April 14, 2019


-"But what of Korean music in general? Now that BTS have busted down barriers that previously prevented Korean artists from making it big in the U.S. — and changed Western perceptions about K-pop in the process — there's no telling who or what will break through next as BTS continue their quest for total world domination."


J-Hope wearing Nike Air Jordan sneakers. And Jin is also wearing Off-White x Nike sneakers.


Suga wearing Balenciaga knit sock sneakers.



Jungkook wore black sneaker boot hybrid boots.



RM stepping out in Nike Air Max sneakers.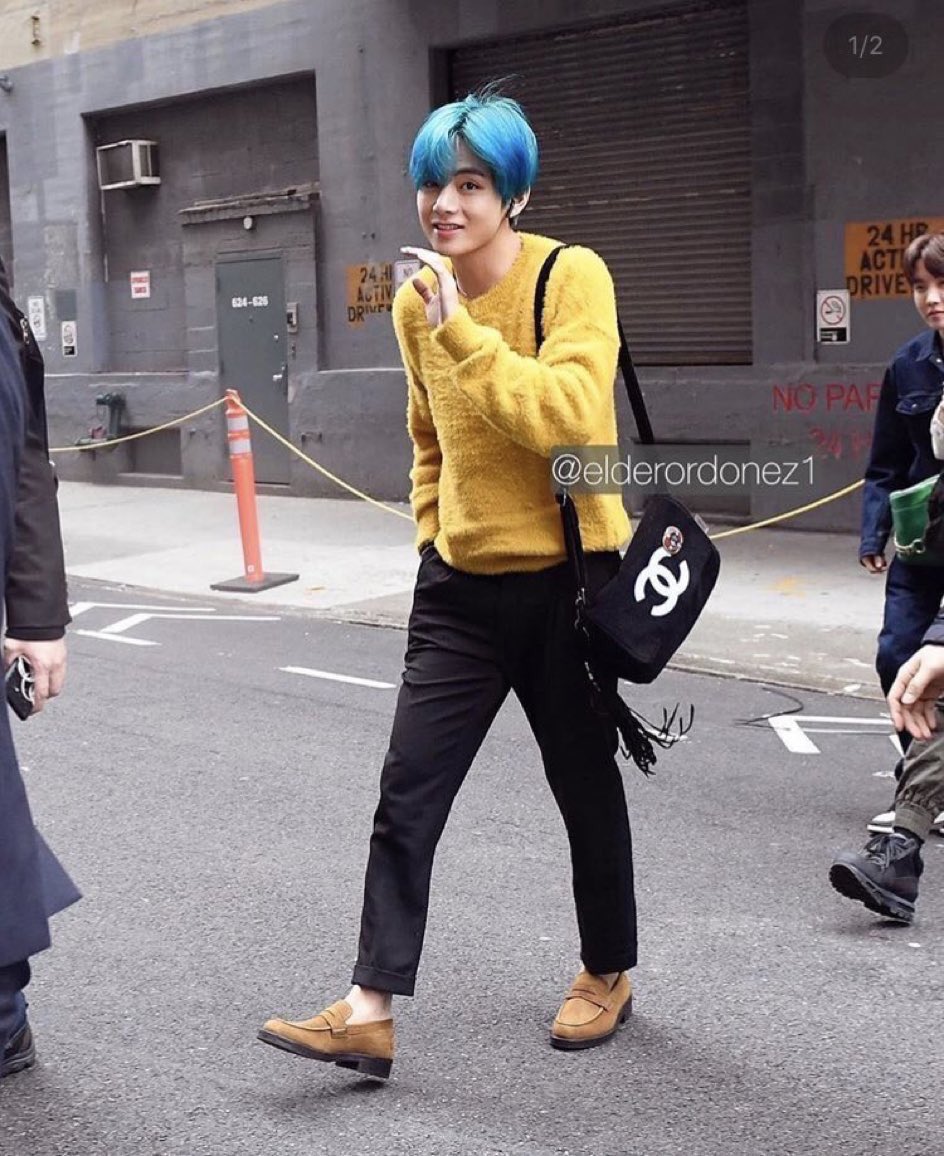 Meanwhile V steps out in the most fashion forward look with chunky white sole sneakers with a Chanel crossbody bag.




For Boy with Luv:

https://instagram.com/p/BwOb7Kfl1Y7
April 14, 2019


For Mic Drop: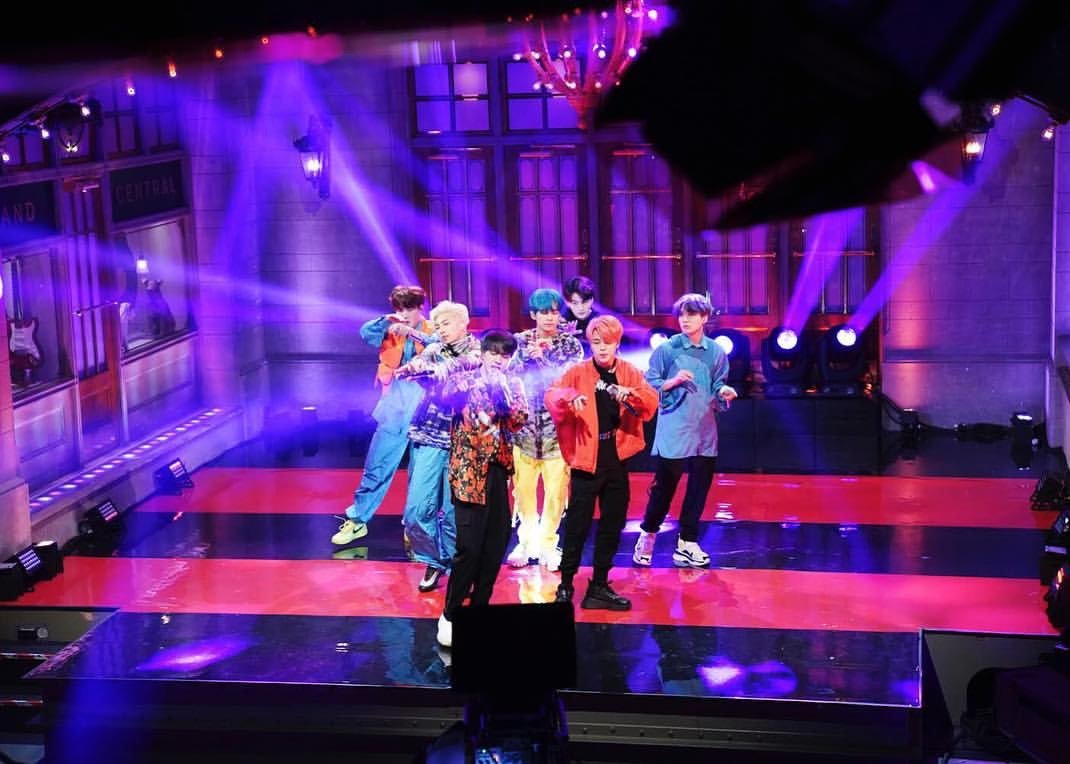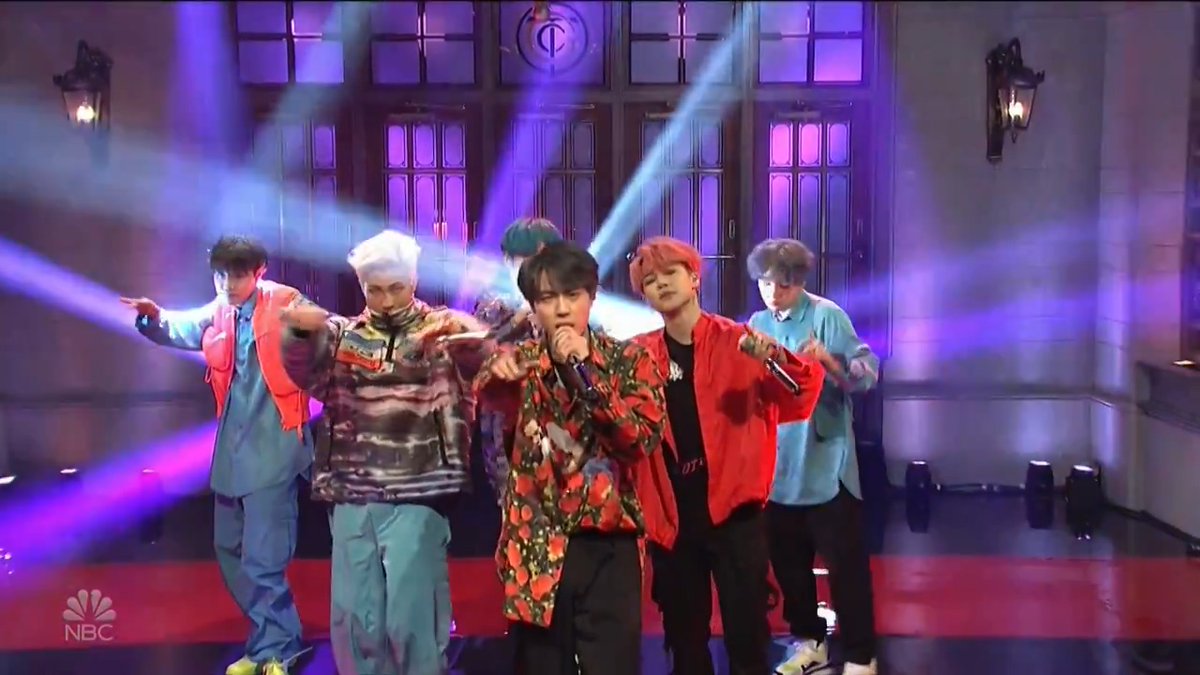 Thank you Emma & SNL !!!! 😆😆 pic.twitter.com/GxHLi3HsiX

— 방탄소년단 (@BTS_twt) April 14, 2019
Thank you Emma Stone, Michael Keaton, and @BTS_twt! Goodnight! 💜 #BTSxSNL pic.twitter.com/NOKGIRsVLD

— Saturday Night Live - SNL (@nbcsnl) April 14, 2019









Sources: 1 2 3 4 5 6 7 8 9 10

Is anyone here over or into the Hype-beast trend right now?