More legal trouble for Michael Avenatti. Facing allegations he tried to extort Nike, the lawyer is now charged with stealing millions from clients and failing to pay taxes. He says he's innocent. https://t.co/CahGM5cKWS

— AP West Region (@APWestRegion) April 11, 2019


federal prosecutors painted a picture of attorney michael avenatti on thursday, april 11th, as a scheming operator who stole millions of dollars from clients, cheated on his taxes, lied to investigators and tried to hide money from debtors in bankruptcy proceedings.


a 36-count indictment returned late wednesday in u.s. district court in santa ana, california, offered the most damning and detailed account to date of avenatti's apparent fall from grace a year after he seized the spotlight while crusading for porn actress, stormy daniels, in her legal battles against d*nald tr*mp.


avenatti embezzled settlement funds and proceeds from other matters he handled for five clients and doled out small portions, sometimes labeling them as "advances" to prevent thefts from being discovered, prosecutors said.




"money generated from one set of crimes was used to further other crimes," u.s. attorney, nick hanna, told reporters. "typically in the form of payments designed to string along victims so as to prevent mr. avenatti's financial house of cards from collapsing."


the 61-page southern california indictment adds dozens of counts and details charges that carry a potential prison sentence of 335 years, prosecutors said. even if convicted of all counts, such a term is highly unlikely.


avenatti faces 10 counts of wire fraud for stealing from a paraplegic man and four other clients he allegedly deceived by taking their money and using it to fund a lifestyle that included living in multimillion-dollar homes, sponsoring an auto racing team and flying in his own private jet, authorities said. the jet was seized wednesday, april 10th, by federal agents.


he was also charged with 19 tax counts, including lying to an internal revenue service officer, not paying personal income taxes since 2010, failing to pay taxes for his businesses, including two law firms, and pocketing payroll taxes from the tully's coffee chain (op note: patrick dempsey sued michael avenatti for release from his ownership of tully's coffee; accusing avenatti of not fulfilling his obligations to the company back in 2013), the indictment said.


sources 1 | 2
add another one to the pile cause scamming season is still going strong.
ontd, out of the current scammers currently in popular media which one are you most excited to see be taken down?
i'm partial to elizabeth holmes' and lori loughlin's delusional entitled asses. they clearly should've invested in joanne the scammer's lecture series.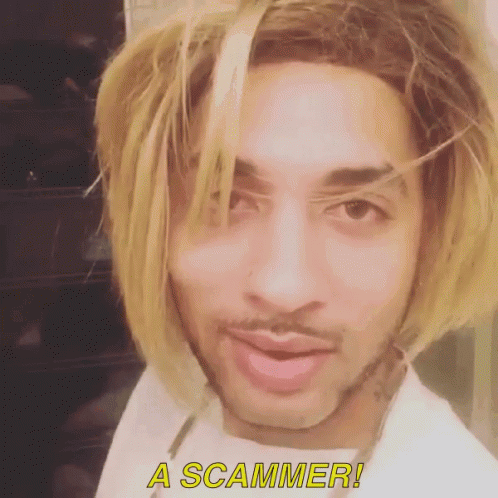 i partially joke, but i feel so sorry for his many victims and i hope they're able to be made whole somehow by the end of all of this.