Ok, Tom and I played the @DannySexybang @egoraptor in Mario and we slayed the beasts with weird hair! https://t.co/oW6tPCEvHs pic.twitter.com/2yEMVctNCL

— Jamie Lee Curtis (@jamieleecurtis) April 8, 2019

Scream Queen Jamie Lee Curtis recreated those set of images from 2010 where she appears upset in public wagging her finger at someone during lunch, ending with her taking a sip of her drink. Iconic. Accompanying that tweet, Curtis also shared a YouTube link of her playing Super Mario Party with her son Thomas, Dan, and Arin.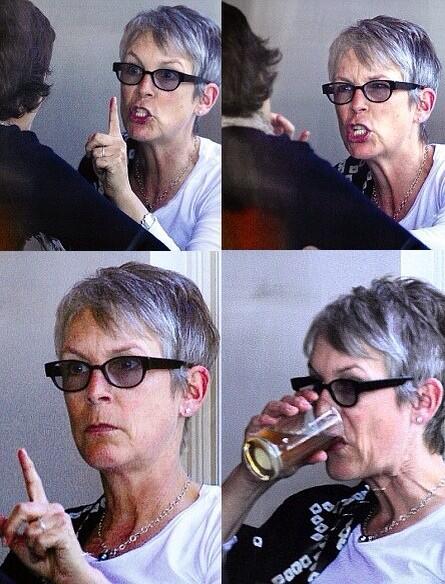 Sources: 1 | 2