Challenge: Eye in the Sky
Partners are tied back to back. 1 partner is blindfolded with a camera so their partner is their eyes while they navigate around beams.

https://instagram.com/p/BvMdYOngeqE

Tribunal - Wes/Dee, Jenna/Gus, Da'Vonne/Bear

Tribunal Nominees
Kam/Ashley C
Amanda/Josh
Paulie/Ninja Natalie

Killing Floor: Uphill Battle
Amanda/Josh
vs
Kam/Ashley c

While on their backs must climb up using bar.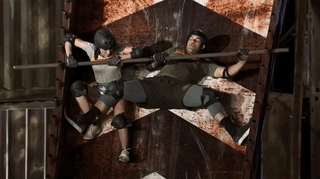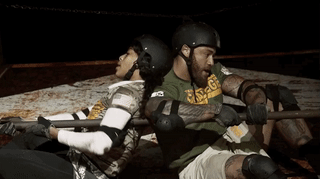 Eliminated
Amanda/Josh




sources mtv, castpics, ig