Challegne: Doom Buggy
Release as many tires as possible from moving monster truck. Timed.

https://instagram.com/p/Bu31TpvAy7w


Tribunal - Hunter/Georgia, Wes/Dee, Kyle/Mattie

Tribunal Nominees
Paulie/Natalie
Amanda/Josh
Da'Vonne/Bear

Killing Floor: Sandbag Burn
Da'Vonne/Bear
vs.
Leroy/Shaleen

Partners are going to be on opposite sides of playing floor. They must transfer sandbags to each other. Each partner has 40 bags.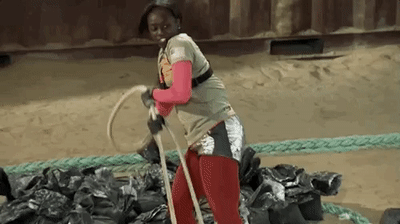 Eliminated
Leroy/Shaleen




sources mtv, castpics, ig