*trivia according to IMDB
THAT THING YOU DO!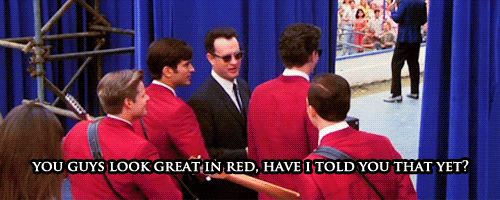 * Tom Hanks was reluctant to hire Tom Everett Scott because he felt Scott looked too similar to Hanks' younger self. Rita Wilson, Hanks' wife, convinced him to change his mind because she thought Scott was cute.
(good call, rita! tom is cute as hell in this movie.)
* Steve Zahn was best man at Tom Everett Scott's wedding.
IT (2017)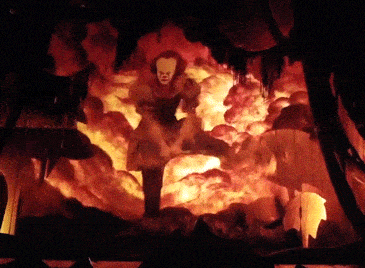 * During his scenes with Pennywise, Jack Dylan Grazer (Eddie) would cry and gag while Bill Skarsgard was in his face. "Skarsgård was genuinely concerned for Grazer and after the scene ended, asked him if he was okay. Grazer looked right at him and said 'Love what you're doing with the character!'"
* shipped to movie theaters as "Pound Foolish" GET IT???
NEAR DARK
* The crew got used to having to deal with a train that stopped at a nearby intersection at the same time every night. In full make up (with half his face missing) Bill Paxton caught one of the train workers leaving the engine and said "Hey, man, there's been an accident... and if you think I'm bad, wait 'til you see the other guy!"
* In the background of one scene, a billboard can been seen that says BILL + LOUISE. Bill Paxton's wife was Louise who he married that same year.
(He also wrote her name on his uniform in Aliens.)
CLUELESS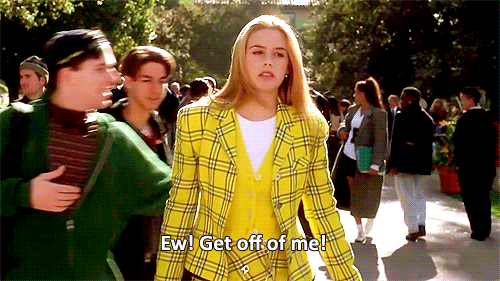 * Alicia Silverstone incorrectly pronounced Haitians. Directer Amy Heckerling loved it though and told the crew not to correct her.
* Mr. Hall was based on a real debate teacher named Herb Hall who was a friend of the director Heckerling. Herb Hall was given a part as the school principal.
WHO FRAMED ROGER RABBIT?
* Bob Hoskins (Eddie Valiant) claimed his son wouldn't speak to him for 2 weeks after he saw the movie. He was upset that his father worked with Bugs Bunny and didn't let him meet the rabbit.
* Tim Curry auditioned for Judge Doom but his performance was thought to be too scary.
(God, I would've loved to seen this.)
I thought we could use a cute, possibly feel-good Sunday night post. Hope you all have a good upcoming week!
BONUS FEEL-GOOD
SOURCES
1
|
2
|
3
|
4
|
5
|
6