Congrats to @captainmarvel on your A #CinemaScore grade! Audiences loved it 👏 @brielarson @SamuelLJackson pic.twitter.com/FCjIp6FlnN

— CinemaScore (@CinemaScore) March 9, 2019
Cinema goers have given Captain Marvel an "A" CinemaScore, in line with most MCU movies. Only The Avengers and Black Panther have gotten the highest A+ score, while The Incredible Hulk, Captain America: The First Avenger and Thor: The Dark World have A- scores, while Thor (the first one) stands the lowest with a B+ score.
'Captain Marvel' Tramples Internet Trolls & Skyrockets To $160M Opening
After $62M Friday (including $20.7M Thursday previews), Captain Marvel is looking at $160M opening weekend, which would be the third highest opening for March ever, after the live-action Beauty and the Beast and Batman v Superman.
source
,
2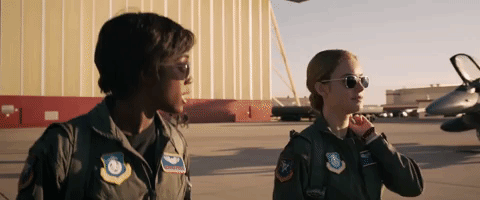 post your spoilers under a cut, just in case.