10 Unexpected Singing/Dance Sequences in Film
With the popularity of a current music-themed film that has an Oscar winning song that may or might not have been a remake, it got me to thinking about musical moments in film that aren't musicals/music related. Did I say the word music yet? Inspired (but not really, this has been an old draft) by Entertainment Weekly's dance breakouts, here's a look back to 10 unexpected singing/dance moments from movies.
What other movies have performances that might've stuck out to you?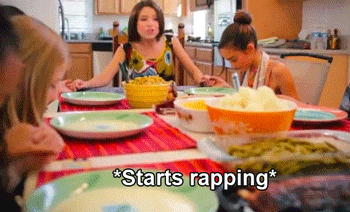 sources: 1 2 3 4 5 6 7 8 9 10