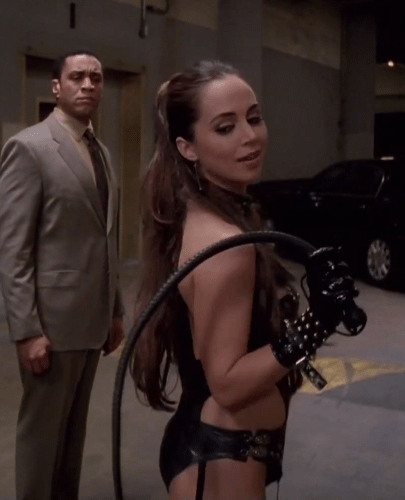 When celebs take a basic ass hairstyle and make it theirs, it's almost more impressive to be known for a one-time hairstyle than known for your only hairstyle. But maybe that's another conversation for another day.



~ ~






Hilary Duff was once the queen of ponytails, often styling them to be messy or pairing them with the famous Duff Puff. But a big favourite (which may no longer hold up by today's standards) was her casual ponytail with her layers poking out, in candid shots.

Hello, perfect ponytail. @HilaryDuff #hair #HilaryDuff pic.twitter.com/TpgE19NtMy

— Hilary's Closet (@HilarysCloset) April 18, 2014


Source

- -




In Miley Cyrus' first few years of stardom, she was known for her long, luscious locks, often worn down in casual waves. It wasn't until The Last Song premiere where she really made a ponytail into a #look that fans will, even now, still refer back to.

Though, she's had more misses than hits when it comes to her hair.

Miley Cyrus and her sparkly ponytail have arrived #VMAs pic.twitter.com/w0rOx02rfS

— The Debrief (@TheDebrief) August 31, 2015


Source

- -




For the longest time, if Katy Perry's hair wasn't in tight retro curls, it was in an even tighter ponytail. It wasn't out of the ordinary for her to have a bit of colour in the mix, either.

Damn we really took Katy Perry's high ponytail for granted pic.twitter.com/KWVXIbvFnY

— calum (@mrreidperry) June 20, 2017


Source

- -




Speaking of retro: Gwen Stefani still, to this day, rocks the tight, cinnamon bun bang with her curly ponytail. You know the one.

Bonus: here's Gwen in a scrunchy.

Still not over @gwenstefani's ponytail for #VoiceBattles. #TheVoice pic.twitter.com/bIT16wR85r

— The Voice (@NBCTheVoice) March 25, 2016


Source

- -




A wide variety of Rihanna's hairstyles have been talked about, and even though she isn't necessarily known for a ponytail, this one at the 2015 Christian Dior Cruise is one of her most famous hairstyles.

Also, this. This purple ponytail.

This is everything. That purple ponytail is iconic. @FUCCl @papermagazine @rihanna 10/10 pic.twitter.com/aILZ8qS8Pk

— K I N G (@themadisonking) March 3, 2017
Source
What type of hair ties do you use?
Scrunchies? Elastics with a metal connector? Elastics without a metal connector? Telephone Cord Ponytail Holders? Bald from a good bop?