Challenge: Fallout
Swing beam back and forth and the other player must jump onto beam, them jump off to touch pouch.

https://instagram.com/p/BuT-lbaAP5d


Tribunal- Paulie/Ninja Natalie, Hunter/Georgia, Nany/Turbo

Tribunal Nominees
CT/Julia
Amanda/Josh
Kyle/Mattie

Killing Floor:Ring Toss
Kyle/Mattie
vs.
Natalie N/JP - they pick the next team
vs.
CT/Julia

The 3 players will have to wrestle rings out of the other hands. The players, 1 male and 1 female, with 2 rings stays in the game.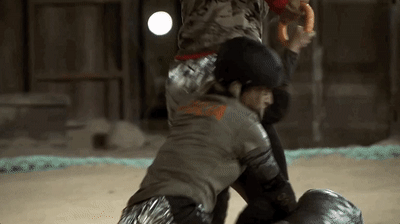 Safe - Mattie/Kyle

Eliminated
Natalie N, Julia



CT, JP




sources mtv, castpics, ig