Energizer made a phone with an 18,000mAH battery pic.twitter.com/ieQJM9U12Z

— Engadget (@engadget) February 26, 2019
• French telecoms company
Avenir
and
The Energizer Bunny
unveiled their new smartphones: the Power Max P18K Pop (€599) and the foldable Power Max P8100S (€899) in Barcelona at MWC 2019. Yes Energizer, the battery company, makes smartphones.
• The Power Max P18K Pop comes with a 18,000 mAh battery that can play "two days of video playback." On standby mode, the phone can last up to 50 days on a single charge.
• The P18K Pop is pretty big in comparison to current smartphones today and many are describing it as "THICC."
• For comparison, most smartphones today come with a battery between 3,000 and 4,000mAh.
• The second phone, the Power Max P8100S is a 5G handset with a 6-inch outer screen and a 8.1-inch inner screen and a 10,000mAh battery.
• No official US release dates or prices but it's expected to be released later this Summer and in Q3 overseas.
• For more detailed specifications on each phone check out the third source and more photos & information behind the cut.
Energizer's 18,000mAh battery phone is as thick as 3 normal phones https://t.co/PGmJ3wRFaQ pic.twitter.com/4BJyv4OZfm

— Mashable (@mashable) February 26, 2019
All of us: Stop making phones smaller at the expense of battery! I don't mind a thick phone with an all day battery.

Energizer: Say no more. pic.twitter.com/0qO9MbJ3SC

— Afdtechtalk (@afdtechtalk) February 26, 2019
Is this the perfect phone for you or nah?

Energizer Power Max P18K Pop Specs
- 18000mAh Battery
- 6.2" FHD+ Notchless & Bezel-less display
- Pop up selfie cam
- Helio P70 CPU
- 128GB/6GB
- Reverse charging pic.twitter.com/uWVZ0gbpjj

— Eric Okafor (@KneWKeeD) February 26, 2019
Breaking. Energizer says it will introduce a foldable phone / tablet in Q4 for only €799. One third of the Huawei price. Video interview later today on https://t.co/jdZuj4fVVU pic.twitter.com/5lB8Nnw8l1

— Foldable Phone News (@FoldableNews) February 25, 2019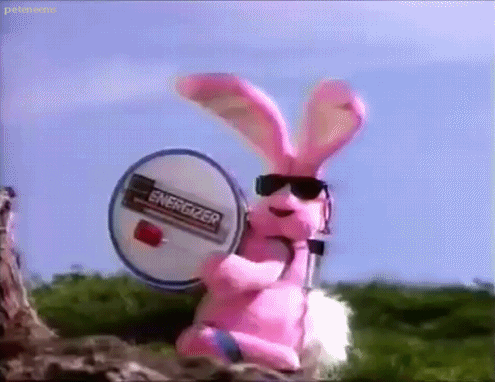 ONTD, how long does your phone last on a single charge?Sources:
1
|
2
|
3
|
4
|
5
|
6
|
7