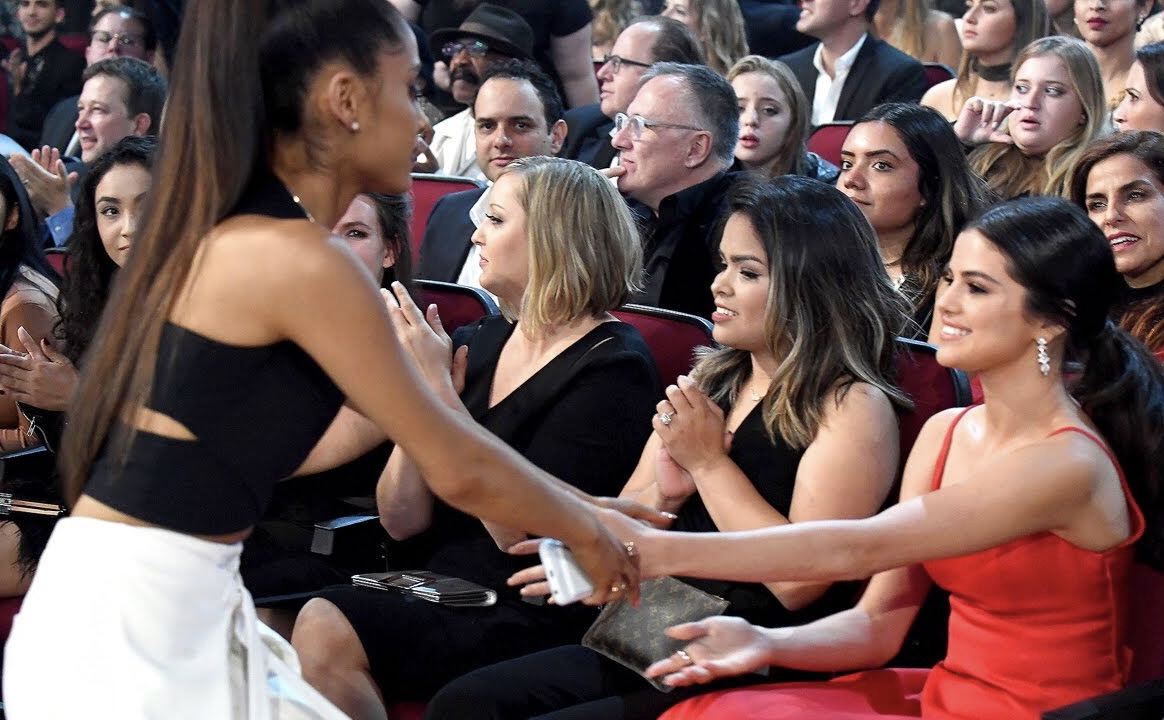 Passing Selena Gomez, @ArianaGrande is now the most-followed woman on Instagram https://t.co/6iE61fxvyH pic.twitter.com/yS1T4mCEq7

— billboard (@billboard) February 25, 2019
Ariana Grande
recently surpassed Whispering Chanteuse™
Selena Gomez
on Instagram as the most followed woman on the platform.
Billboard
reports Grande amassed 13 million new followers over the past 4 months alone. Gomez has 146,267,801 while Grande just barely outpaced her with 146,286,173 followers. That's only a 18,372 difference and those numbers have already likely changed.
Cristiano Ronaldo
remains the most followed person on Instagram with over 155 million followers.
ONTD, how many followers do you have?
Source