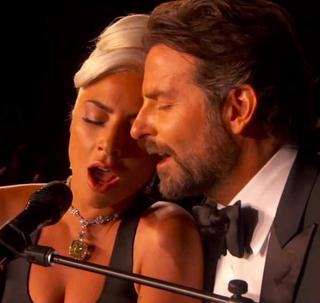 Gaga and Cooper sent fans into a frenzy Sunday night after they sang "Shallow" together and shared steamy chemistry throughout the performance.

Spice Girls singer Mel B did not approve of the performance as she found it too "uncomfortable" to watch, especially as Cooper's girlfriend, Irina Shayk, was in the audience.

Mel B said to cohost Piers Morgan on Good Morning Britain on Monday:

"I felt so uncomfortable for Bradley's girlfriend, oh my gosh," "I would like to think it was part of the whole performance, because there's a women's code and hopefully that's not … hopefully it's only professional."

source

Do you ship these two, ONTD? Who do you ship?