Challenge: Arms-A-Geddon Tired
Tug of war. Players must pull as much rope they can within 5 minutes.

https://instagram.com/p/BtwJQsqAmOd


Top 3 teams form the Tribunal.

Cara Maria/Theo
Johnny/Morgan
Amanda/Josh

Tribunal nominate 3 team for possible elimination then choose one of those teams.

Tribunal Nominees
Zach/Zahida
Ashley M/Chase
Hunter/Georgia

Tribunal Pick
Hunter/Georgia

Killing Floor: Drone Ball Drop
Hunter/Georgia get to choose any team to go against, Tribunal teams not eligible.

vs Ashley M/Chase

A drone drops a ball into the ring, players must score into their basket.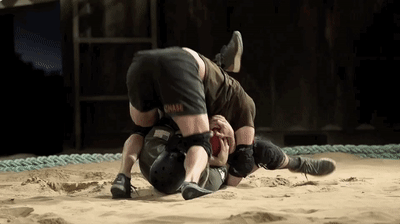 Eliminated
Ashley M/Chase




sources mtv, castpics, ig