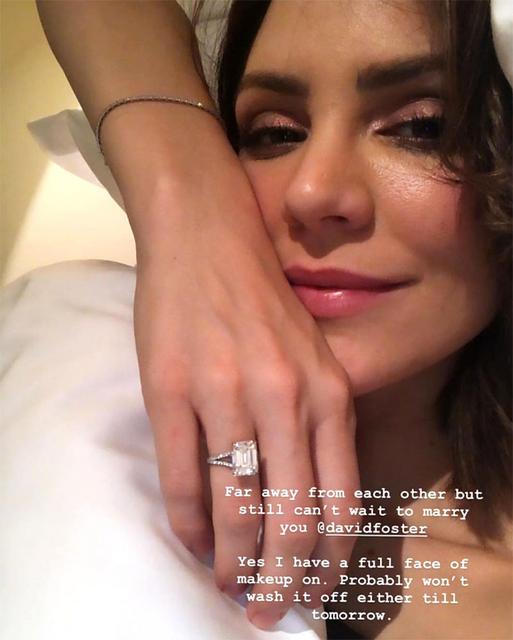 McPhee, 34, gushed on her Instagram Story, while tagging fiance David Foster, 69:
"Far away from each other but still can't wait to marry you"
The feeling was clearly mutual. Foster, 69, reshared the post on Instagram and wrote:
"I won the lottery!!!"
The New York Post reports that the couple plan to marry this summer:
"She really wants to get married and doesn't want to wait"
source
source