3 years old....and this baby is still on the #Billboard200 album chart! Thank you for your continued support and enthusiasm. Music was my gateway drug to every other wonderful aspect of creative opportunity that I've explored. And I'm grateful for that. #ANTI #ANTIversary 🎈⚓️ pic.twitter.com/2APjZLWNig

— Rihanna (@rihanna) January 29, 2019
But music is, and always will be, my first love and direct connection to your spirit. I'm blessed to have y'all! One Love always. #ANTI #ANTIversary 🎈⚓️

— Rihanna (@rihanna) January 29, 2019
Rihanna
took to Twitter to celebrate 3 years since the release of her eighth studio album,
ANTI
. The album spawned official singles such as "Work" (featuring Drake), "Kiss It Better," "Needed Me," and "Love on The Brain." Songs such as "FourFiveSeconds," "American Monoxide," and "Bitch Better Have My Money" were relegated to "buzz/promotional" singles and left off of the album entirely. Naturally, thirsty music fans replied to this tweet begging for new music and in the process shading the Bajan beauty.
All of these tweets are direct replies to the source.
I'm so happy that you still remember that you're a musician pic.twitter.com/CA1QAbSSro

— Fenty (@riabood) January 29, 2019
girl this is cute but we NEED THE NEW ALBUM pic.twitter.com/LUIUmZ84hr

— kolai (@clyde_manlangit) January 29, 2019
Where's new music gurlllll??? pic.twitter.com/9cIApf0dvh

— cold case love 🍒 (@rihannaNepal) January 29, 2019
"Music is my first love" could've fooled me i would've said highlight but pic.twitter.com/lVutfbBQBi

— p o c k e t 🥳 (@afrikinda) January 29, 2019
Oh, you're still a musician? pic.twitter.com/Pk9FSWCR1f

— Tendani (@tendani_mey) January 29, 2019
January 29, 2019
ONTD, what's your favorite song off of ANTI?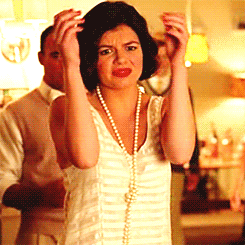 Source