Christina Aguilera's #TheXperience Las Vegas Residency kicks off May 31!#20YearsOfChristina pic.twitter.com/iJSbTaOatJ

— xtina | NOW (@xtinaNOW) January 29, 2019


While there was some speculations of a European leg of the Liberation tour in 2019, it seems that Christina Aguilera is headed to Vegas on May 31st for a residency called The Xperience featuring a sequin/jeweled-covered face on the promo poster (new aesthetics = new era?), which happened to be from a photoshoot she teased earlier today on social media.

Last year, Xtina said she would not rule out the idea of Vegas, and that she'd have to do it her own way. Looks like it was something already in talks!


Via @xtina pic.twitter.com/wKNmWoUWGd

— AguileraUpdate (@AguileraUpdate) January 28, 2019
January 28, 2019
Queen of body jewels!
Now give us more B2B/Bionic/Liberation performances please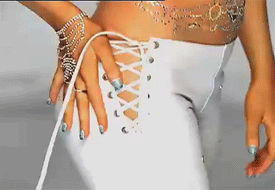 sources: 1 2 3