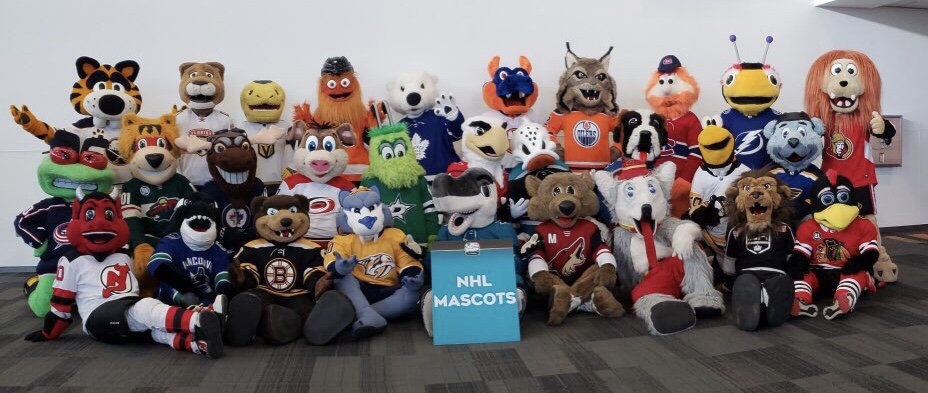 Gritty
attends
Further Confusion 2019
The NHL All-Star Weekend in San Jose, CA. Good ol' Grit meets all his NHL pals and you just know he's going to start shit with some of them. See more of this non-sense behind the cut.
I'VE DIED AND GONE TO HEAVEN. pic.twitter.com/ctEovn5zj2

— Gritty (@GrittyNHL) January 26, 2019
The gang's all here. #29NHLMascots #MascotShowdown @NHL #NHLAllStar pic.twitter.com/Kgn0kP7ZCO

— Stanley C. Panther (@StanleyCPanther) January 26, 2019
You have no idea how hard it was to get this picture organized... #NHLAllStar #29NHLMascots pic.twitter.com/UooNK07PpE

— LouieSTLBlues (@LouieSTLBlues) January 25, 2019
Some noticed one mascot, Youppi!, looking depressed among the rest.
#NHLAllStar pic.twitter.com/u3rO6Pm6HU

— Canadiens Montréal (@CanadiensMTL) January 26, 2019
Someone save Youppi from this horrible weekend😭😭 pic.twitter.com/QT5lE8FPGu

— Lamiss 💙⚪️❤️ (@Lamiss927) January 26, 2019
Every breath you take,
Every move you make,
Every bond you break,
Every step you take,@GrittyNHL will be watching Claude. #NHLAllStar | #LetsGoFlyers pic.twitter.com/URXrTLaqqd

— Philadelphia Flyers (@NHLFlyers) January 26, 2019
. @GrittyNHL's fastest skater run with McDavid audio underneath is pure gold #NHLAllStar pic.twitter.com/lkOFltmjSL

— Drew Livingstone (@D12Livingstone) January 26, 2019
This is so pure. 🧡🖤#NHLAllStar | #LetsGoFlyers pic.twitter.com/DzFvoTui4d

— Philadelphia Flyers (@NHLFlyers) January 26, 2019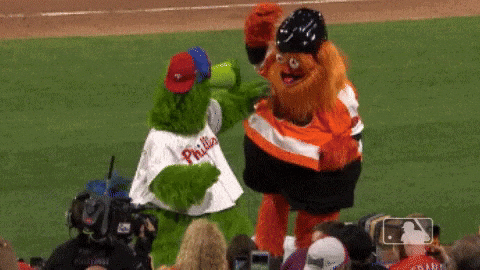 Sources:
1
|
2
|
3
|
4
|
5
|
6
|
7
|
8