Legend Victoria Beckham appeared on GMA talking about forever being a Spice Girl despite not touring, her 20 year anniversary of her marriage with a soccer player, and working on a sports line with Reebok.

Check out the collection here.


"Who didn't own a pair of Classics in the '90s?" @VictoriaBeckham tells Vogue of her latest #ReebokXVictoriaBeckham collaboration https://t.co/No5IBWMbxo

— British Vogue (@BritishVogue) January 23, 2019
Love #reebokXvictoriabeckham new collaboration. @Reebok @victoriabeckham these are some my fav pieces pic.twitter.com/912rFj51f2

— Ann Caruso (@Ann_Caruso) January 22, 2019
A night out never felt so comfortable @reebok #reebokxvictoriabeckham #reebokpartner pic.twitter.com/4I8KdJXraY

— Shanina (@ShaninaMShaik) January 25, 2019
This collection bumps soo hard! Shuuuuuuuuu 🔥🔥🔥🔥#ReebokXVictoriaBeckham pic.twitter.com/G4hnXcbnZK

— Massy (@MassysWorld) January 25, 2019
Head turning "Bolton Sock" sneakers at the #reebokxvictoriabeckham preview today 🧡 pic.twitter.com/LV5evuZMFu

— Johannah Masters (@JohannahMasters) January 23, 2019
https://instagram.com/p/Bs8YyM9gINX
https://instagram.com/p/Bs8QRD2gFtw
Are you feeling the newly Posh turned Sporty Spice's items?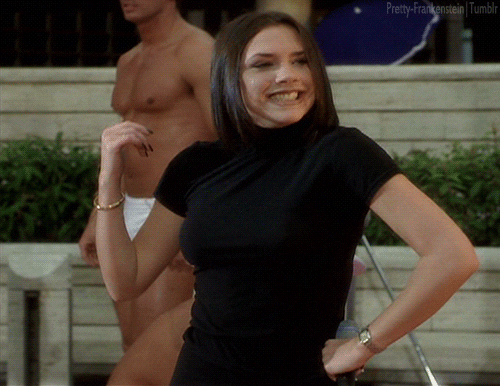 sources: 1 2 3 4 5 6 7 8