Steven Universe: Diamond Days concludes with an incredible hour long special event tonight at 7:00pm on Cartoon Network! 💎💎💎💎 Don't miss it!!! #StevenUniverse pic.twitter.com/BFS6NVDjLr

— Steven Sugar (@SteSug) January 21, 2019


- The Steven Universe 5th season ended with an hour-long special, and allegedly a movie is coming in the fall, as well as a 6th season.

- There were moments, but for a VERY brief recap (and I recommend to watch it and not be spoiled if you've kept up with the show):



[

Spoiler (click to open)

]

- As for the MAIN premise of the episode: Steven is eventually able to speak to White Diamond and convince her to fix the corrupted gems... that's it lol. Maybe they talked about not conquering worlds anymore?


- Steven had an out of body experience when his gem was momentarily removed by White. They realized that Pink was not present and that Steven was his own person.

- Steven got to fuse with Pearl and Garnet, and the whole gang formed Obsidian (the coolest part of the show and something I've always wanted to see omg).


- Everyone is back on earth. Peace, love, all that good stuff.



How'd yall feel about the finale?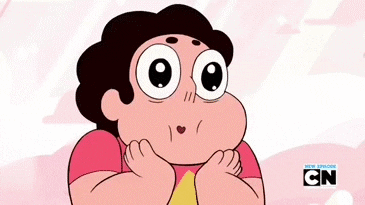 source: 1