U.S. cassette album sales grew 23% in 2018, aided by Britney Spears, 'Guardians,' Twenty One Pilots & more https://t.co/1p2iS3OQP8 pic.twitter.com/M03SddElGD

— billboard (@billboard) January 17, 2019
Move over hipsters with your vinyl albums, cassette tapes are making a comeback! Erm, well, kind of...not exactly. Anyways,
Nielsen Music reported that cassette album sales were up 23% with 219,000 copies sold in 2018 compared to 178,000 in 2017
in the US. Compare those numbers to the 50,000 sold in 2014. And if you really want to take it back even further, just to see how much has changed, 246 million cassette albums were sold in 1994.
Billboard acknowledges this isn't anything major, especially compared to other forms of physical album sales and streaming, but that it is impressive for a "once-dead" format. Why the sudden rise in sales? Billboard attributes this to Living Legend™
Britney Spears
, who re-released her debut album
...Baby One More Time
on cassette tape late last year exclusively at Target.
In other news, Funko is also releasing a Funko Pop of Britney's iconic VMA performance for "I'm a Slave 4 U." Snake included. See it behind the cut.
You can soon own a Britney Spears 'I'm a Slave 4 U' Funko doll, snake and all https://t.co/7HURozNO9Z

— Funko (@OriginalFunko) January 16, 2019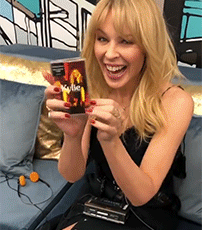 ONTD, what was your first cassette tape?Sources:
1
|
2
|
3