soulja boy: "DON'T ACT LIKE I DIDN'T MAKE DRAKE" 😳

is he speaking facts??pic.twitter.com/p3NW1RCqHc

— Genius (@Genius) January 16, 2019
Soulja Boy
is trending and no, it's not because
SouljaGame.Com
redirects you to Nintendo's website. During an interview with
The Breakfast Club
, DeAndre claims that Aubrey "Drake" Graham copied him and that "he made"
Drake
.
"Draaaaaaake? Draaaaaaaaake. The n that got bodied by Pusha T? The n that hiding his kid from the world, but his world want to hide from the kid? Aubrey Graham in a wheelchair? Draaaaaake? Y'all better stop playing with me man. Y'all talking about the lightskin n from Degeneres [he meant Degrassi]. Stop playing with me. Stop playing me like I ain't teach Drake everything he know. Y'all ain't hear Drake on his first song?"
He goes on to rap/sing, "'Tell me what's really going on Drizzy Drake back in this thing already what's hap—. That's Soulja! That's my bar. He copied my whole fucking flow. He copied my whole fucking flow. Word for word. Bar for bar. Don't act like I didn't make Drake."
DeAndre is referencing his 2007 song "What's Hannenin'," which Drake interpolated for his 2010 song "Miss Me." Just last week, Soulja took to Instagram to say he had the biggest comeback of 2018! Not Tyga.
Soulja Boy Tell 'Em brought out the receipt... pic.twitter.com/wapoVp9myE

— David Whitehead (@SneakerDave) January 16, 2019
.@souljaboy says he had the biggest comeback of 2018, not Tyga. #bigsoulja pic.twitter.com/tmKB0SKFCN

— REAL 92.3 LA (@Real923LA) January 12, 2019
Full interview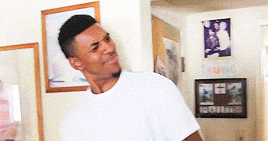 ONTD, do you agree or even care?Sources:
1
|
2
|
3
|
4
|
5