Apple replaced 11 million iPhone batteries in its battery replacement program. It only expected to replace about 1-2 million of them, source says. https://t.co/QwM28DTN9G

— CNBC (@CNBC) January 15, 2019
Perhaps their most underwhelming iPhone launch yet,
Apple's iPhone
sales continue to remain sluggish in comparison to recent years. Apple CEO Tim Cook blames this on trade tensions with China and a weak economy.
"In addition, these and other factors resulted in fewer iPhone upgrades than we had anticipated," explained a delusional and out of touch Cook in a letter to investors. Maybe your pricing also attributed to your weak sales, just a thought.
The company's battery replacement program to replace old iPhone batteries did not help either. The company offered existing owners the ability to swap out their old batteries that were unable to hold a charge for $29. Apple only expected to replace around 1-2 million batteries but actually replaced 11 million.
Cook claims, "some customers [were] taking advantage of significantly reduced pricing for iPhone battery replacements." Several analysts suggest Apple needs to restrategize and cut iPhone prices to reignite sales.
Sent from my iPhone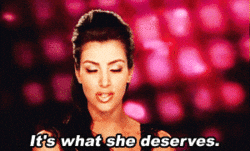 ONTD, what phone are you looking to upgrade to in 2019? If at all.
Source