日清さんから急遽コラボのお話を戴いて、
錦織選手、大坂選手、綿貫選手のイラストを描いたのが昨年の5月。
まさか、その後夏に全米オープンで大坂なおみ選手が優勝するなんてビックリΣ(๑°⌓°๑)!?
明日から全豪オープン開幕🎾
綿貫選手は予選本当に惜しかったですね。
両選手のご活躍期待しています❗ pic.twitter.com/dKMyWRJhpD

— 許斐剛 (@konomi_takeshi) January 13, 2019



Yes..that light skinned anime girl with brown hair is actually Naomi Osaka, drawn by the famous Mangaka (anime artist) Konomi Takeshi who brought you all Prince of Tennis which is like DBZ but with..tennis rackets.



いよいよ始まりました全豪オープン🎾
新テニスの王子様のキャラクター達も錦織選手&大坂選手を毎日応援します‼️
僭越ながらお二人のテニプリ風必殺技名を考えて欲しいと言われて技名は考えたのですが…まさか、凄い事になってますね🎵 https://t.co/MY7lhnDc9W

— 許斐剛 (@konomi_takeshi) January 14, 2019






Mr. Konomi lends his talents to portray Naomi Osaka alongside Japanese Tennis Player Kei Nishikori train diligently for the Australian Open with some Prince of Tennis character cameos.

【奇跡のコラボ実現!!】錦織圭選手&大坂なおみ選手がテニプリの世界へ...!?キャラクターデザインは許斐剛先生描きおろし!「修行開始篇」、本日公開!#新テニスの王子様 #錦織修行中 #大坂修行中@keinishikori @Naomi_Osaka_ https://t.co/Av9RHbp9kr pic.twitter.com/m4uqLud7Sr

— カップヌードル (@cupnoodle_jp) January 11, 2019



Now..lets time I checked...Noami Osaka was half black and it showed, but this has been an issue regarding the media always erasing Ms. Osaka's blackness.


So far there has been no comments from "Japanese netizens" about Naomi Osaki literally being 10 shades lighter, with lots of comments on twitter supporting Naomi and this commercial.

However, Brooklyn born expat Baye Mcneil who lives in Japan and advocates for the treatment of Black people over there, had some words to say about this commercial.

Sorry Nissin @cupnoodle_jp but @Naomi_Osaka_ has not bleached her skin nor had her nose done, and that hair... #wtf You need only look at the new @TIMEMagazine_ cover for reference. Hint: She's not 肌色 and she's not 白色, she's なおみ色! #FAIL pic.twitter.com/FUB46Hal2M

— Baye McNeil (@Locohama) January 14, 2019



and ofcourse, we do have some users saying if Naomi has no problem with the CM its fine as well as Naomi isn't even "that dark".

I don't think they have "bleached" her skin, which is slightly darker than Kei's. It's just an Anime.https://t.co/o6fwCHO1sc

— 大石りんご🍏夢を叶えるはてなブロガー🍎 (@oishiiringo7) January 14, 2019
She's not even that dark.Time photo was taken w/o bright lighting equipment. I don't get offended when Westerners draw Asians with slanted eyes when I do NOT have slanted eyes.I think U being too sensitive😞 Ppl cry too much nowadays.Before anything did Naomi complain about this?

— Naomi (@Naomi_Tokyo1) January 14, 2019




I guess its safe to assume Mr. Konomi used the racial caricature comic from the match of Serena and Naomi for a color scale

(

last year as a reference via this Australian artistCollapse

)

.


Sources: 1, 2, 3, 4, 5,6,7,8, 9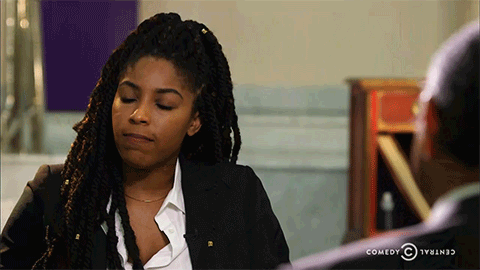 Anime needs to collect itself cause I am tired of this crap...