ONTD Original:
10 Pop Performances to Remember from the 2010's
---
2019 barely started, but between the Dua Lipas, the Post Malones, the Ava Max's... there's been a LACK of flavor in the live performances from new pop artists today, so it's safe to assume we can close in this decade. I know people always long for the way pop used to impact culture pre-turn of the millennium and y'all always gettin bored of award ceremonies, but there were recent commendable deliveries that were fun and exciting.

🎤

Here's 10 pop performances from this past decade that served legendary and monumental moments.


10. "Piece by Piece" (2016)
Kelly Clarkson
This was a special performance because this was supposed to be the finale of American Idol as a series before being picked up again two years later. And what's the best way to close the show than with season 1 winner Kelly Clarkson.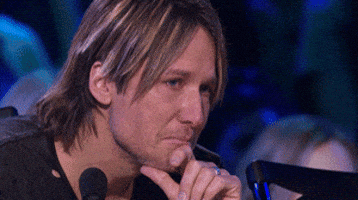 Some people felt some type a way about the Piece by Piece album artwork (which I don't personally see the issue but whatever), but this emotionally raw 2016 performance of the title track left no dry eye in the room. The performance surged a 4777% gain in digital sales for the song, and became a top ten hit on the Hot 100.




9. "Wannabe" and "Spice Up Your Life" (2012)
Spice Girls
Girl power, people power, whatever you call it, we're always here for the best thing the UK has to offer: the Spice Girls. Now the Spice Girls were rumored to be Olympic performers since their 2007/2008 reunion tour, but they still surprised us in the London Olympics despite Legend Victoria calling it quits to the music industry a few years prior.


They came back to form with LED taxis and costumes matching their og spice identities, starting with "Wannabe" and then riding on top of the taxi cabs for "Spice Up Your Life". The joy, the energy, the fun, the iconography...

The performance afterparty was apparently full of shenanigans - Kate Moss and Naomi Campbell apparently walking in Mel B peeing in the bathroom, the girls celebrating other British performers with the likes of George Michael, Muse, and Oasis... but Victoria was not pictured in any of these moments (she probably went home early that night).

The performance is the most viewed musical performance on the Olympics Youtube page, so no wonder the girls are still able to be #booked and #busy today with their Spiceworld 2019 Reunion Tour sans Posh Spice - who thought the Olympics performance was the best way to close the chapter of the band's history and achievements.
R.I.P 5-piece Spice Girls




8. "Made For Now" (2018)
Janet Jackson
Miss Janet came back from a 7 year musical break in 2015 with the underrated Unbreakable. That era and her you tried it tour was called short because she wanted to start a family with her then billionaire husband. And whatya know - she divorced him with rumors circulating that the marriage was not all peaches. but people only saw her collecting her coin instead of leaving a toxic situation, but whatever!



Fast forward 2017, Janet resumed touring with the State of the World Tour and came back as the fierce and vibrant Janet we know and love (and goodbye to those drop crotch harem poopy pants).

Janet released the upbeat "Made For Now" in 2018 that really marks a new and hopeful stage in her career. The video was bangin and was brought to life in this performance on Jimmy Fallon. Deservingly collectin ha awards for the past year, Janet proves she's an active living legend.




7. "Rolling in the Deep" (2012)
Adele
2011-2012 was phenomenal for Adele. That era was special for an artist like her too, as most pop artists at the time were chasing edm and dubstep, and were trying to catch up with Gaga in terms of theatrics (I guess being inspired by Grace Jones and avant garde was a thing then 👀).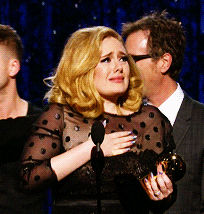 Adele was a breather in that state of pop, and the diamond album 21 brought immense success. Okay, so maybe she's not the most outstanding vocalist and maybe she doesn't deserve to be categorized in the r&b-soul genre as some outlets would, but this 2012 performance was a comeback performance after Adele had microsurgery for her throat in late 2011. That night, Adele swept 6/6 Grammys for the categories she was nominated in - tying Beyonce as the most Grammys won by a female artist in a single night.





6. "Make Me Feel" (2018)
Janelle Monae
Miss Monae has been FLOURISHING this decade and truly evolved as an artist. Yes she still rocks her signature tux, but the colors, hairstyles, fashions, silhouettes, and performance styles became more flamboyant for Janelle since "Electric Lady", and Dirty Computer has been a big era for her too.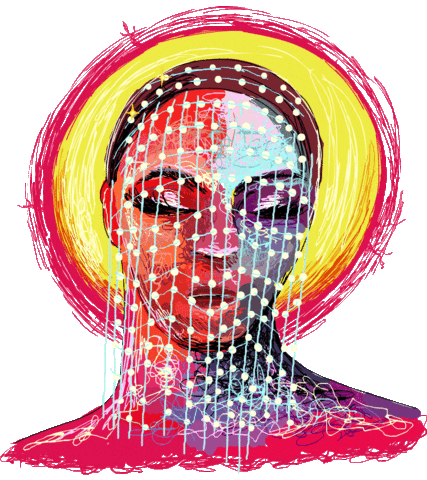 Listen, she's a solid performer who can sing and dance. This performance on The Voice was surprisingly """controversial""" because homophobic middle America was pressed and thought it was risque, which is hilarious because even with the spandex this was a pretty safe performance. But it's not surprising because Janelle has always been about self-expression and speaking up for the marginalized. I won't care if DC does not get any Grammy's, but Janelle Monae should still be getting her recognition no matter how much people are trying to take away from her.




5. Sound of Music Medley (2015)
Lady Gaga
Gaga has been one of the better performers in this generation, and has notable performance this decade such as her 2010 Grammy performance with idol Elton John, the 2011 Grammys Born This Way performance, and her Superbowl performances. She's done pop, jazz, heavy metal, and this Sound of Music medley at the Oscars showcased another side of Gaga - primarily as a vocalist.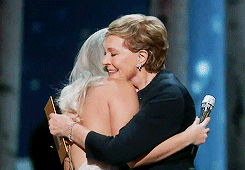 The gag with Gaga is that she always had the talent and commitment, but it still transpires to the public at different times. 2013 was a rough era for her where she made poor career decisions, split with her longtime manager, and ultimately confessed she wanted to quit music at one point. But with the helping hand of Tony Bennett and Elton John, she was in music rehab mode in 2014-2015 covering jazz and doing tributes such as this one. Gaga was an unconventional choice for the anniversary of The Sound of Music. Nonetheless, the performance slayed - meeting a standing ovation and Julie Andrews' praise and approval. Apparently she took 2 months of vocal training prior, and it definitely paid off. We stan good technique!




4. 48H of Allie X (2015)
Allie X
Canadian pop legend Allie X comes through with the concepts, the music, and anthems. The 48H of Allie X was a two day sensory-stimulated unraveling of Allie Hughes' debut under the new stage identity. She performed the entirety of her first collection of songs from Collxtion I, and presented impressive style, brooding themes, and solid talent.




Allie X has a soft soothing tone, but with her theatrical and classically trained background, she can pull off vocally demanding songs like her arena rock ballad "Sanctuary" - which she played as a finale. And what a song of choice. You can do yourself a favor if you like pop and appreciate talented pop artists, and watch her entire first concert to witness the STAMINA. (Buy Collxtion I, Collxtion II, and Super Sunset - out now!)




3. "Glitter in the Air" (2010)
Pink
P!nk has been a trailblazer for always pushing herself in live settings, because they can come with a cost. I'm not sure if this was her first performance using ha acrobatic abilities but 2010's "Glitter in the Air" performance is revered as one of the most stunning televised performances.

She begins with singing in an all white ensemble, and makes her way into the middle of the arena where she she twirls around as she's suspended into the air. Not many performers would challenge themselves to LIVE singing like this, which takes grace and great strength to make look effortless. You can get an idea of what was going through her mind during this performance in this Oprah interview.




2. Coachella (2018)
Beyonce
Beyonce is another artist with recent notable performances like at the Superbowl, as well as her medleys of self-titled and Lemonade at the VMA's. Her headlining Coachella performance was historic - this is the most viewed Youtube livestreamed performance, and she was the first black female to headline Coachella. She paid tribute to HBCUs with a large marching band, step dance segments, and using bleachers as her main stage design.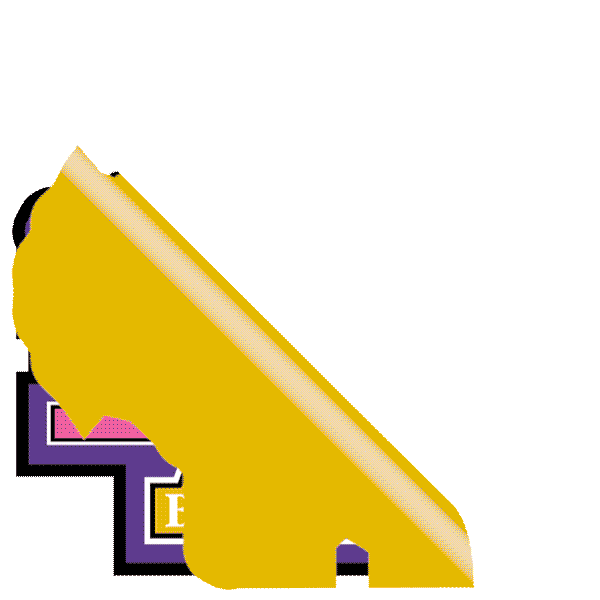 There wasn't a lot of tricks and stunts, stage changes nor visual screens to carry the show through. Its live aspects primarily came from the performers, which gave an organic feel. She had cute moments like inviting her sister onstage for "Get Me Bodied", former bandmates Destiny's Child, and her aspiring rapper husband. It is a remarkable two hour show to remember.




1. "(You Make Me Feel Like) A Natural Woman" (2015)
Aretha Franklin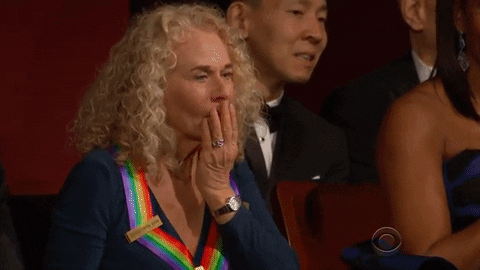 2015 Kennedy Center honoree Carole King was given a tribute by Aretha for co-writing "A Natural Woman". It was a full circle moment where Franklin was a frequent attendee to the ceremony, and received her honor in 1994.

Aretha simply gave us an Aretha performance - carrying her purse on stage (she used to demand to be paid cash for her performances), taking her fur coat off at the climax of the song, and served raw emotion that had everyone crying and cheering by the end (Carole was giddy, and I think Obama was a lil teary eyed).

There will never be another like her, R.I.P Queen Aretha!



sources: 1 2 3 4 5 6 7 8 9 10
rise up pop music rise, this is the beginning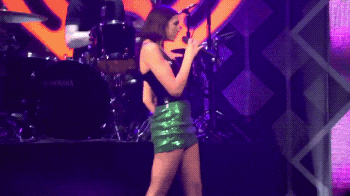 ONTD what performances have you been fond of?